I've been on a cookie bar kick ever since a reader sent me this recipe: Salted Nut Bars.
I made them right away and thought I'd died and gone to heaven. They are hands-down the best cookie bars I've ever had. They're made with a cake crust with toppings of melted butterscotch chips, marshmallows, Rice Krispies, and peanuts. They are to die for and I swore I'd never make them again because I was afraid I really would kill myself eating them. Then I made them again. Because I couldn't help myself.
I'm lucky I'm still alive.
I've been wanting to make these Avalanche Bars ever since they were posted by Lisa, so I tried to break my Salted Nut Bars obsession with them. It's another Rice Krispies-based bar with white chocolate, chocolate, peanut butter, and marshmallows.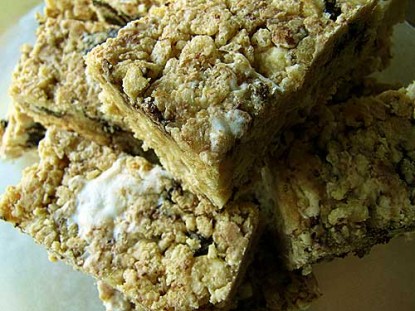 Again, to die for. Which is what turned my Salted Nut Bars obsession into a full-blown cookie bar problem.
Then I had these Crispy Peanut Butter Bars with peanut butter, chocolate chips, and peanuts at Georgia's sister's house.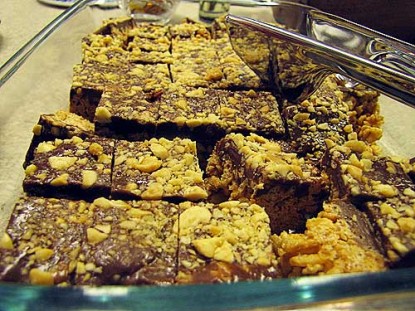 Why, why, have all these cookie bars come into my life? I fear for my waistline. And I don't want to fear alone, so I feel compelled to share the goodness with you. I've been saving cookie bar recipes to my recipe box left and right. Here is a sampling of some more of the delicious addictiveness available on Farm Bell Recipes:
1972 Bisquick Pecan Bars from Rhonda.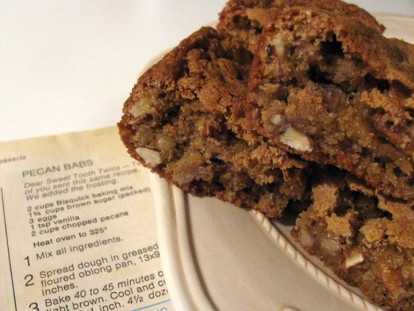 Pear Custard Bars from KentuckyFarmGirl.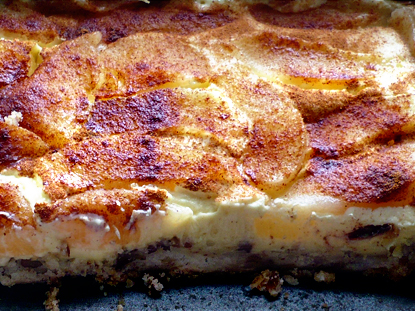 Rhubarb Custard Bars from purpleferrets.
And wait, there's more!
Almost A Candy Bar from barbyellen 64, Baby Ruth Bars from Pete, Raspberry Oatmeal Cookie Bars from Lisa, Easy Lemon Bars from tsmith, First Nana's Pumpkin Cheesecake Bars from Pete, Fudgy Chocolate Chip Toffee Bars from rileysmom, Lemon Coconut Meringue Bars from CindyP, Luscious Lemon Bars from Diane, Peanut Butter Bars from minna, Pumpkin Raisin Bars from Mrs. Turkey, Squash Dessert Squares from Sheryl-Runningtrails, The Motherlode Layered Cookie Bars from Lisa, and Those Chocolate Caramel Bars from Kelley.
What are you people trying to do to me?!
You can find all the cookies and bars on Farm Bell Recipes here:
Cookies and Bars
And submit some more! (Pay no heed to my complaining.)

Interested in contributing a guest post to the Farm Bell blog? Read information here for Farm Bell blog submissions.

Want to subscribe to the Farm Bell blog? Go here.