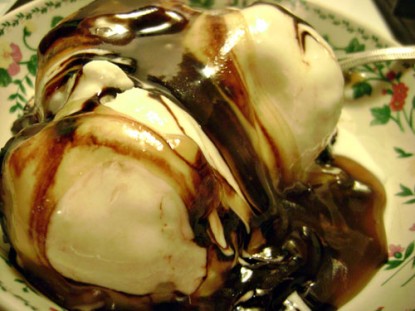 Oh my, doesn't that look good!?!? That's what I had in my mind, but I didn't have an ice cream machine. No machine? No problem.
Introducing Junket rennet tablets. My Amish friend told me to get this to make cheese. This is not the rennet I use to make cheese, by the way. It is very weak and you need 4x the amount called for. You might as well buy the regular rennet for cheesemaking, but this is wonderful for making ice cream or custard!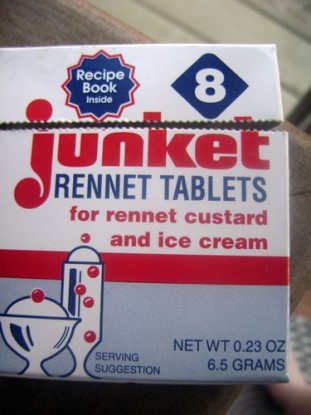 I happened to find it at the store (in the ice cream section or by the puddings), saw the ice cream recipe, and picked it up – only $1.85 for this whole pack! It comes in these foil wraps with the ice cream recipe right in the box. I can make 2 gallons of ice cream with this one box of Junket rennet!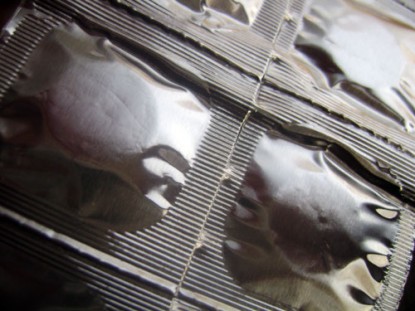 How to make Homemade Ice Cream, No Machine:
1 Junket rennet tablet
1 tablespoon cold water
1/2 cup sugar
1 1/2 cups whole milk
1 cup heavy cream
1 teaspoon vanilla extract
Dissolve rennet tablet in water by crushing. Set aside.
Combine remaining ingredients in saucepan.
Heat while stirring to lukewarm (110 F).
Stir in dissolved rennet tablet and quickly pour into a 9 x 5 x 3 inch pan.
Let stand undisturbed for 10 minutes.
Place pan in freezer and freeze until firm.
Break into chunks with fork.
In small bowl or electric mixer, beat until smooth, about 2 minutes.
Return mixture to pan and freeze until firm.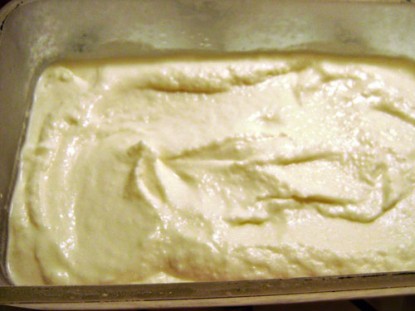 How easy is that?! There's even some suggestions for flavored ice creams–strawberry, peach, banana, maple walnut, chocolate chip. Mmmm!
The recipe is very easy to follow and took very little time to put together–the kids could help you! The hardest part was letting it freeze long enough to have a bowl.
Top it with some Hershey's Syrup or Butterscotch Sauce…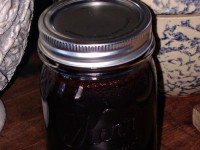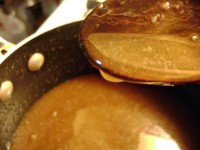 ….and enjoy your late night snack!


Get the handy print page and save this to your recipe box here:
Homemade Ice Cream, No Machine.

Cindy blogs at Chippewa Creek ~ Our Life Simplified.

Do you have a recipe post or kitchen-related story to share on the Farm Bell blog?
Read information here for Farm Bell blog submissions.

Want to subscribe to the Farm Bell blog? Go here.