I was getting into a breakfast rut. I know it's the most important meal of the day, yada, yada, yada…but I was getting so bored! I've been eying Kelly in TX's Apple Skillet, named by her daughter, since she posted the recipe two weeks ago.
It doesn't matter if it's a Wednesday or a Saturday, this was delicious! And easy. It almost seemed too easy for how delicious it was. It's a light, fluffy and thick pancake with an apple pie saucy-syrupy topping all baked in a cast iron skillet like an upside down cake.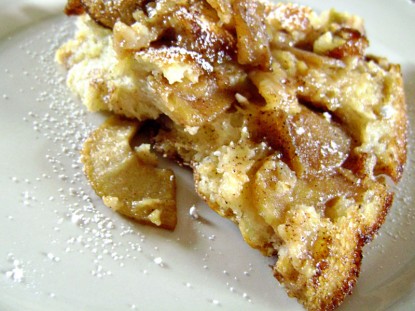 How to make Apple Skillet: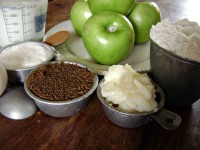 3-5 apples
1/2 stick butter
1/3 cup brown sugar
1 teaspoon ground cinnamon
1 cup baking mix (Bisquick or homemade version)
1 cup milk
1 egg
1/3 c sugar


Peel, core and slice apples. I used my apple peeler/corer/slicer gadget–makes for fast apple preparing.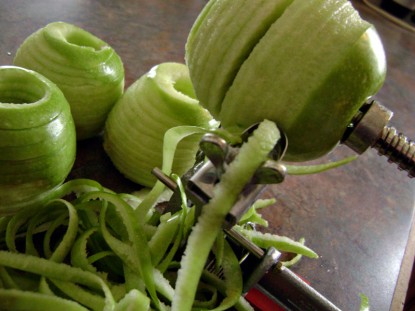 After they're spiral sliced, just slice down the middle and you have slices!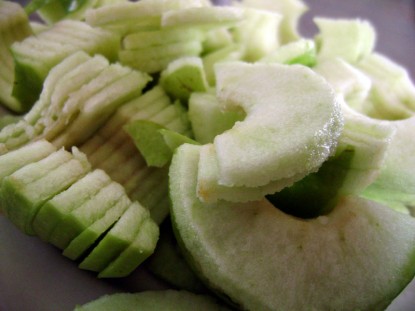 Melt butter in cast iron skillet–I used a 10″ skillet and it worked perfect. Add in brown sugar, cinnamon and apple slices. Cook until apples begin to soften, stirring often and being careful not to burn the sugar.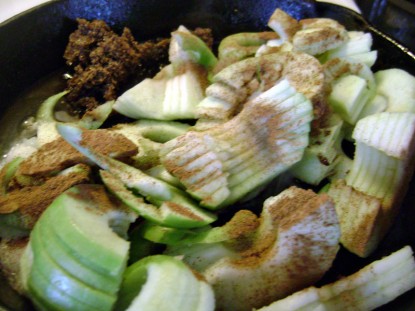 While the apples are cooking, mix together baking mix, milk, egg and sugar.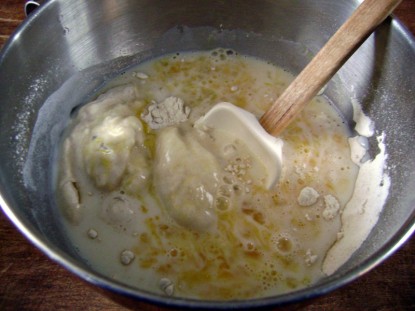 After apples are soft,
pour batter over apple mixture but do not stir in. Sprinkle the top with a little cinnamon and more sugar, if desired.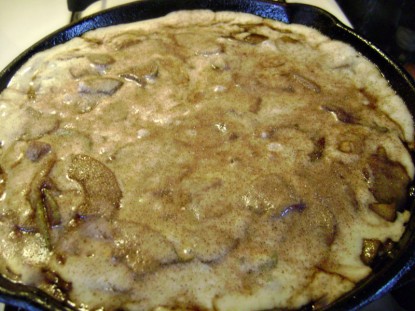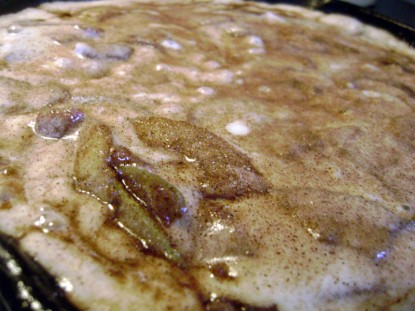 Place skillet in preheated oven and bake at 375 degrees for about 15 minutes or until top begins to turn golden.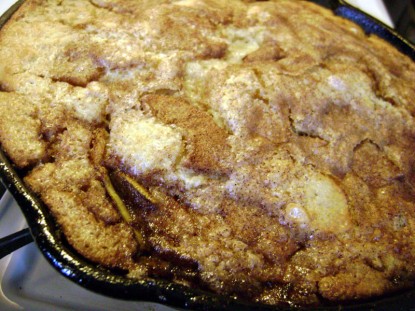 Kelly suggested sprinkling the tops with powdered sugar–so I did!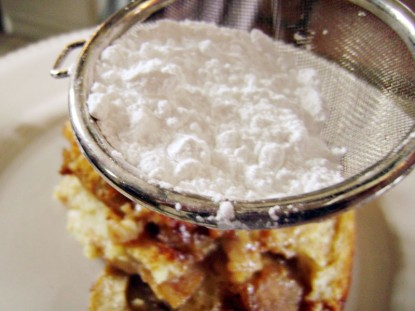 Won-der-ful! This was my breakfast and lunch. Thank you, Kelly, for another great recipe! I do believe this will be a breakfast when the family all gets together next (with a few skillets of course!).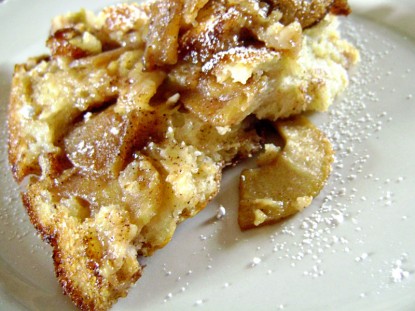 Get the handy print page and save this to your recipe box here:
Apple Skillet.

Cindy blogs at Chippewa Creek ~ Our Life Simplified.

Do you have a recipe post or kitchen-related story to share on the Farm Bell blog?
Read information here for Farm Bell blog submissions.

Want to subscribe to the Farm Bell blog? Go here.