Homemade brown sugar, where have you been all my life? It's in the Emergency Ingredients, but it will be a staple in my pantry now. No more expensive brown sugar for me!
Brown sugar is simply just sugar and molasses. The ingredients list doesn't even list anything additional!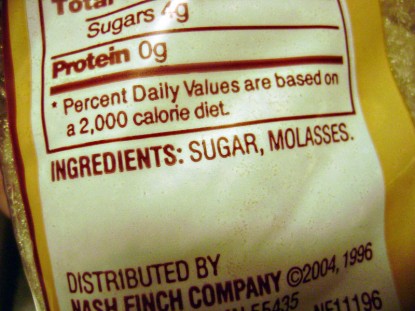 Mix 1 cup white sugar with 2 Tablespoons molasses (I used blackstrap).
I used a fork for this little amount. This took about 3 minutes. I will use my stand mixer with the whip when I make a larger amount.
And this is equal to 1 cup packed brown sugar.
Store it how you would normally store your brown sugar.
Here's a comparison of light brown sugar versus my homemade version. There is no comparison! This homemade brown sugar tastes so much better than dark brown sugar even. You can adjust the amount of molasses to your taste.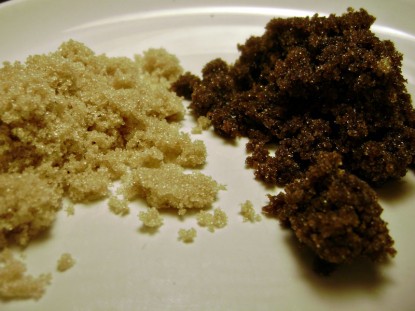 How does it compare cost wise? This light brown sugar was 90 cents per pound for store brand. With the sugar and molasses I had, this rich, dark, homemade brown sugar figured out to 65 cents per pound. It's cheaper AND better!
My Maple Glazed Baby Carrots had a much richer taste.
And I tasted the hint of it in the graham cracker crust for my No Bake Cheesecake.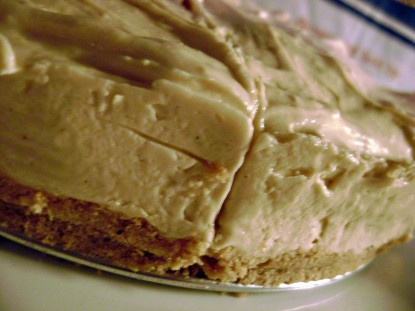 By making it yourself, there is no need to have a big jug of it in the pantry anymore — simply mix a few cups together when you need some!

Cindy blogs at Chippewa Creek ~ Our Life Simplified.

Interested in contributing a guest post to the Farm Bell blog? Read information here for Farm Bell blog submissions.

Want to subscribe to the Farm Bell blog? Go here.