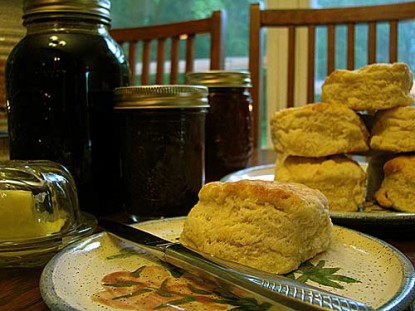 Difficulty:
Ingredients
5 cups all-purpose flour (may substitute 1-2 cups whole grain flour as part of the mix)
1/4 cup sugar
1/4 cup baking powder
1 1/4 teaspoons cream of tartar
1 teaspoon salt
Directions
Combine in a large bowl. (I use a large spoon and a whisk to blend the ingredients well.) I like to make this mix in 5 cup batches because that quantity fits easily into my mixing bowls for blending. I make multiple batches at once and store it in a large canister on my kitchen counter. (Store as you would flour.)
Use as you would with any store-bought baking mix.
Quick Mix Pancakes
Quick Mix Muffins
Quick Mix Biscuits
See my entire Quick Mix Cookbook page for all my recipes using this baking mix.
Categories: Biscuits, Breads, Breakfast, Ingredients & Mixes, Muffins
Submitted by: suzanne-mcminn on July 3, 2010