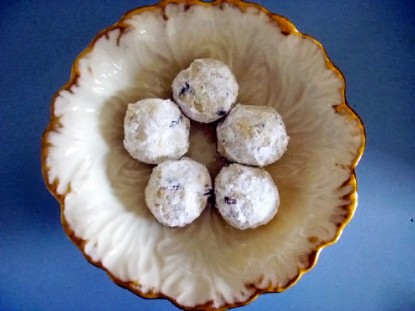 Photo courtesy of Gluten Go Bye Bye
Early December, a few years ago, I received a call from a woman. She said she knew I was a chef, and had heard I had a gluten intolerant daughter. When I acknowledged this, I could hear the relief in her voice.
She told me how sick her teenage daughter had been. The teen had been in the hospital. I could hear crying as she told me how thin and frail her child had become.
I felt deeply for her. She told me that they had discovered her daughter was severely gluten intolerant. This diagnosis had turned the teen's world upside down. The girl was thin, and felt different from others at school.
The deep sadness of her daughter had the mom worried about Christmas traditions that had always been special to the teen. She asked if I could teach them to bake gluten free Christmas cookies and what it would cost. When I told her a reasonable hourly fee for that type of work, she gasped. I told her not to worry, we'd work something out.
Cranberry Cream Cheese Snowballs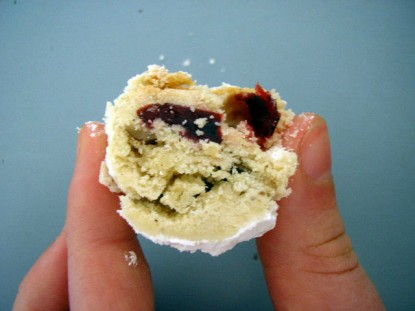 Photo courtesy of Gluten Go Bye Bye
I arrived at their house and was introduced to the shy girl. I began to bake and tell the family everything I was doing as I worked. As they became more interested, I gave them little jobs. As the family worked busily on cookies, I tried to teach the mother about gluten, as she took notes.
Loaded Oatmeal Cookies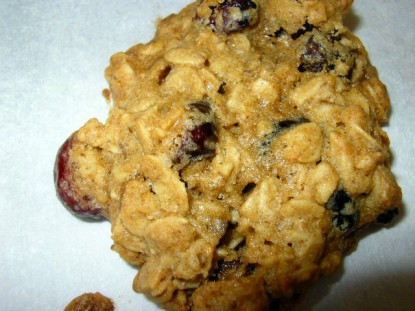 Photo courtesy of Gluten Go Bye Bye
We made three batches of their favorite cookies. When the first pan was out of the oven, I offered one to the teen. Soon a big bite was missing from the cookie. Tears rolled down her cheeks and she looked at me with a huge smile. It was time to go and I realized I'd been there for four hours. The mother seemed worried as she asked me how much she owed me. I could not charge her the real fee. My watch must not have been working. I was only there for two hours.
Oat Chocolate Coconut Cookies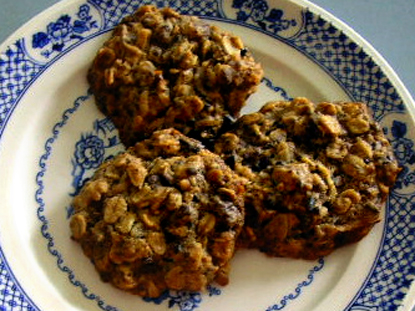 Photo courtesy of Gluten Go Bye Bye
As I started to leave, the girl ran up to me and hugged me. In an almost inaudible voice, she simply said, "Thank you." As I turned the key to my car and heard Christmas Carols, the tears began to roll down my cheeks. I might have helped her keep baking, but she gave me so much more.

Patrice blogs at Everyday Ruralty.


Do you have a recipe post or kitchen-related story to share on the Farm Bell blog?
Read information here for Farm Bell blog submissions.

Want to subscribe to the Farm Bell blog? Go here.