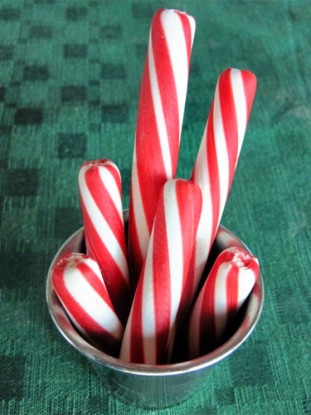 Peppermint Mousse, anyone?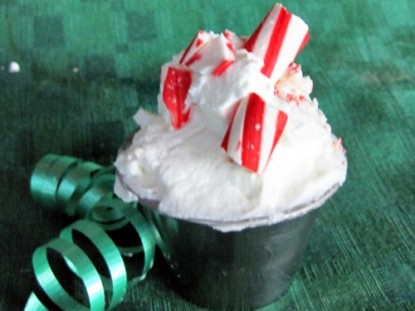 You need more Christmas too.
The peppermint mousse is really easy, I SWEAR.
This is one of those recipes I stumbled across, and thought, "Holy cow this is easy!".
I also thought, "I can't believe I have all this stuff in the house."
Which was sort of a funny thought, since there are really only 4 ingredients.
2 cups heavy cream
2 tablespoons sugar
2 egg whites
Flavoring: PEPPERMINT extract
Add 1 tablespoon of sugar to the heavy cream.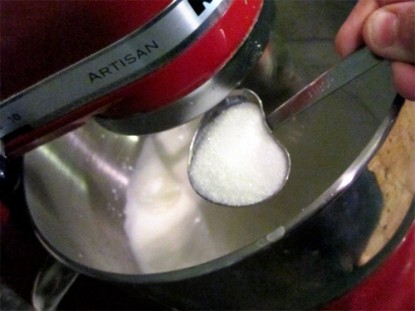 Add peppermint extract.
Whip until fluffy with stiff peaks.
Realize you have no eggs in the house. Go out to the coop and search for late-afternoon eggs.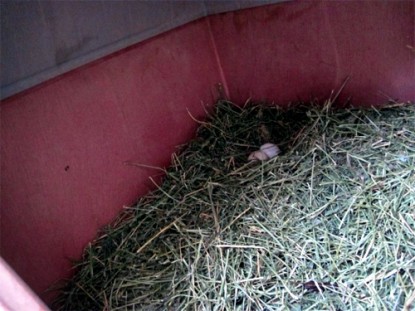 Find two banty eggs waaaaaay back where it is hard to get them.
Curse the heavens.
Come inside and see the whipped cream is ready.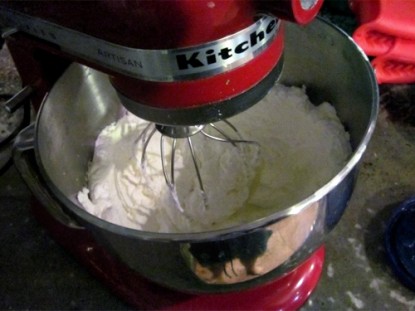 Set whipped cream in fridge to chill.
Decide to use super-pointy fart egg as well. It probably is yolk-less anyway.
Crack fart egg. See that it is indeed yolk-less. Contemplate breeding chickens that lay yolkless eggs for marketing to bakers. Realize cloning is still too expensive, and hatching yolkless eggs is a fruitless activity.
Come back to reality.
Turn on Christmas music.
Whip egg whites and tablespoon of sugar until stiff peaks form.
Fold egg whites into whipped cream.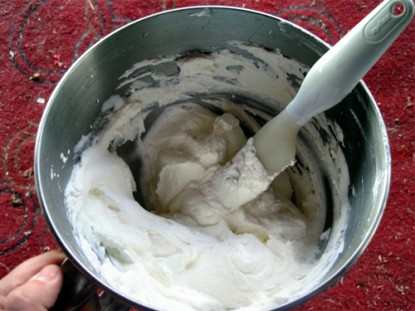 Top with chocolate shavings, crushed peppermint sticks, or Christmas cheer.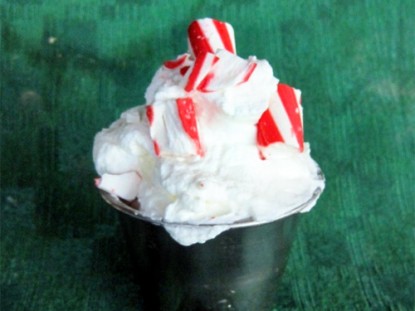 Get the handy print page and save this to your recipe box here:
Peppermint Mousse.

Larissa blogs at The Henway.


Do you have a recipe post or kitchen-related story to share on the Farm Bell blog?
Read information here for Farm Bell blog submissions.

Want to subscribe to the Farm Bell blog? Go here.