Look what my cousin brought me! A pasta maker, a pasta drying rack, and a ravioli maker–all new–and all for a total of $25 from the local thrift store. I am so excited!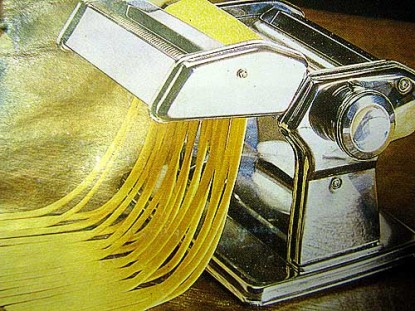 The pasta maker is new in the box, never opened.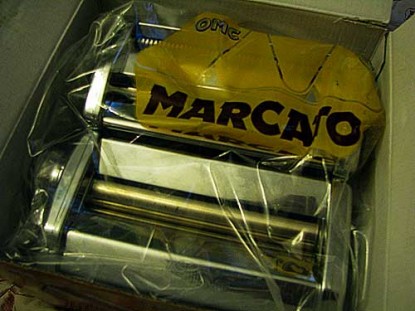 It looks shiny and slightly mysterious.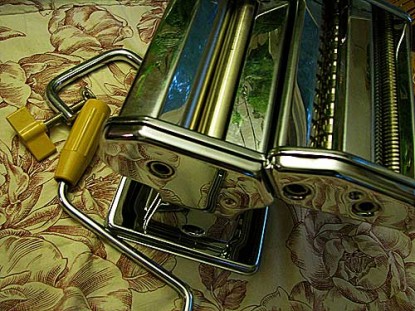 I have no idea how to use it, but luckily the instructions and recipes aren't all in Italian.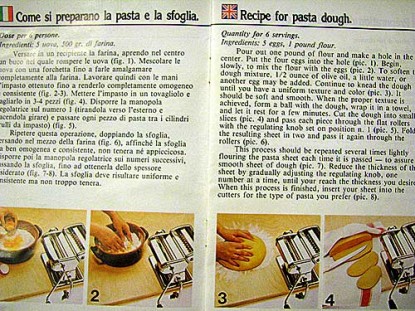 I took Italian one year in college. I'm not sure why. I'd always taken French before. I liked Italian, and it's very similar to French so it was easy, but I didn't have time in my class schedule to keep it up for no good reason so I quit. The recipe book makes me want to learn Italian again, but I think I'd better stick with pasta.
The drying rack is really cool and also never used.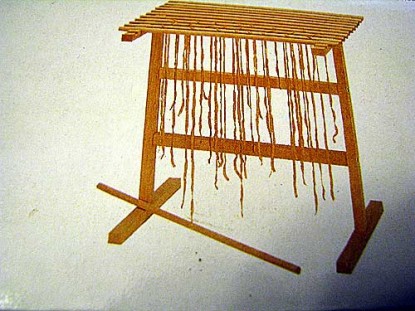 I think it would be good for drying candle tapers, too!
I'd never even heard of a ravioli maker before.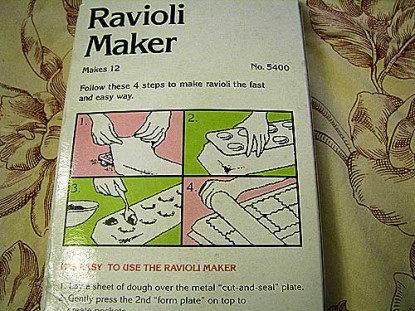 I might actually try the ravioli maker out first because it looks easier than the pasta machine.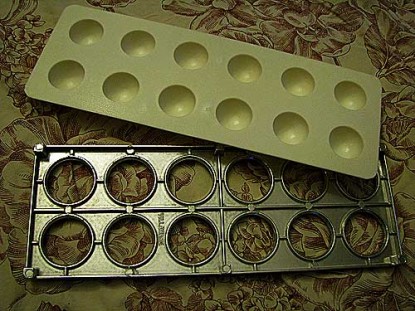 And I have so much cream cheese these days–I can almost taste cheese and herb ravioli already.
The ravioli maker is also brand new, never used. I always wonder about things like this that come from thrift stores. Some kindly, misguided man went out one day to a big department store and bought this whole Italian kitchen for his beloved. He wrapped it beautifully and gave it to her for Christmas. He knew she'd want an Italian kitchen set, not a diamond necklace!
Then she unwrapped her presents and hit him over the head with the pasta maker (which is kinda heavy).
She dropped off her "Italian kitchen" at the thrift store on her way to the funeral and now it's mine.
The End!