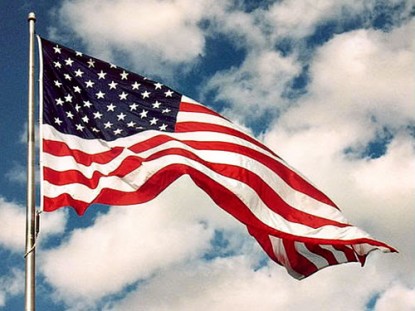 Happy Independence Day! Today is the 234th year of celebrating the Declaration of Independence.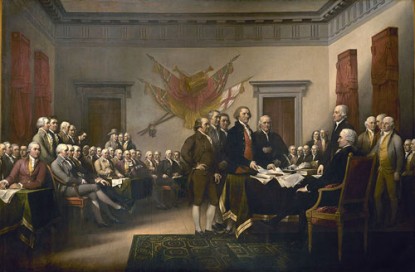 John Adams wrote to his wife, "I believe that it will be celebrated by succeeding generations as the great anniversary festival… it ought to be celebrated by pomp and parade, with shows, games, sports, guns, bells, bonfires and illuminations from one end of this continent to the other…"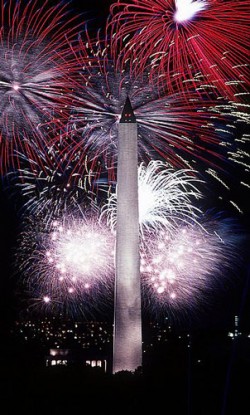 234 years later and we're still celebrating how it was intended. It will be a full day of celebrating here with my family and neighbors.  All of the families in the neighborhood are pitching in to create a great meal together. We will all walk downtown to watch the parade wind throughout the town with the high school band leading the way. Then we'll congregate back here to relax and enjoy each other's company, letting all of the kids play in the backyard not worrying about them getting dirty. And to top the day off, we'll enjoy the fireworks show over the treetops!
With all of the wonderful recipes that have been shared here on Farm Bell Recipes, I decided this was the first place to look for my contributions to this year's neighborhood festivities!
Slow-Cooked Pulled Pork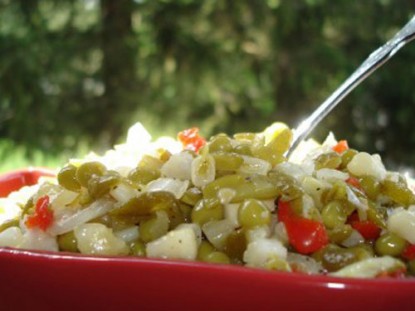 Marinated Vegetable Salad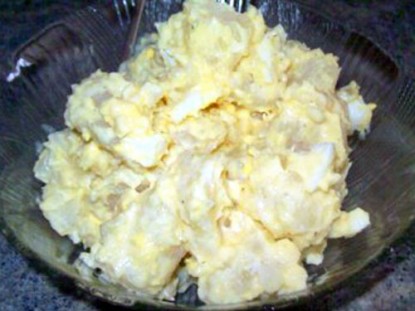 Mustard Potato Salad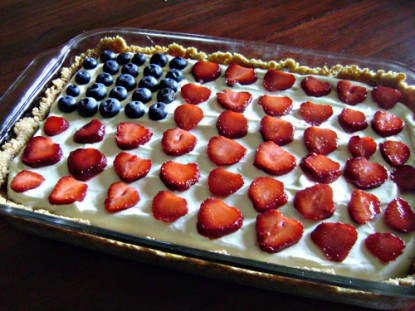 No-Bake Flag Cheesecake
Thank you everyone for the great recipes I'll be sharing with my neighbors!
How are you celebrating Independence Day today?  Have fun with your family, friends, neighbors – our forefathers said so!
Are you trying some new recipes this year? Make sure you grab the camera and upload them to Farm Bell Recipes!