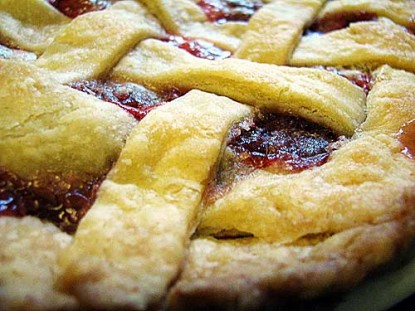 Old-Fashioned Strawberry Pie.
Food photography is both a satisfying—and frustrating—endeavor for many people. It should be easy. After all, the food doesn't move, unlike people and animals, and yet it doesn't automatically come across on camera the way you see it in front of you. It's a challenge worth facing: Cooking is like doing the dishes or cleaning the house. No sooner have you done it than it's gone and needs doing all over again. Taking pictures of food is a way to memorialize those gorgeous creations—or even just the simple, basic ones.
Our lives, in many ways, revolve around food. Food is comfort and family, tradition and memories—but we rarely photograph this key element in the course of daily living. It's both immensely important and completely overlooked at the same time. Food photographs are also a great way to share food and to share recipes. If we're going to try something new, we like to see a picture so we know how it's supposed to turn out.
Here on Farm Bell Recipes, we have two ways for you to share photographs of food: When posting a recipe, add your photo before submitting the recipe. OR–you can add a photo later to your own recipe or someone else's. Did you know you could do that? If you posted a recipe and didn't have a pic, the next time you make that favorite recipe, you can go back and add your photo! Or if you've made someone else's posted recipe, you can add your photo to that recipe's gallery. How much fun is that?
Here is how you do it:
Scroll to the bottom of any recipe post and click on Upload.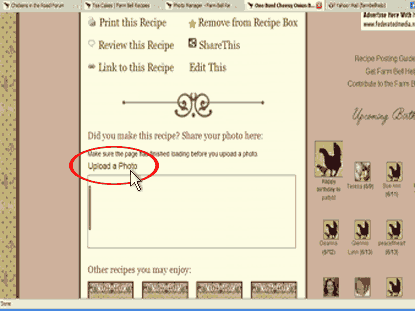 Browse your computer for your photo file.


Choose your file.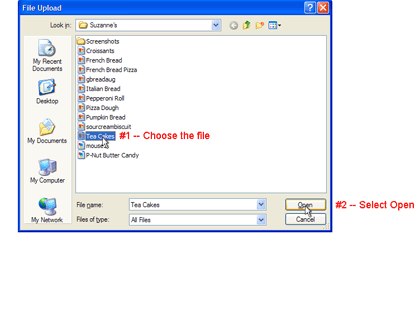 Click to submit.


And you're done.


There's your photo!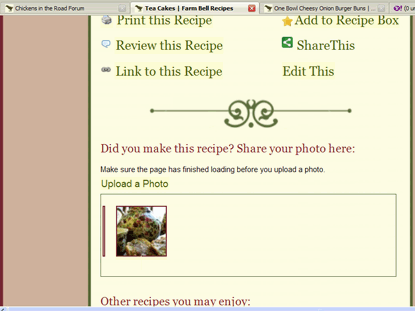 Here are my Five Easy Steps to Great Food Photos:
1. NO FLASH. Please, please, please, whatever you do, don't use flash! Flash kills food. (And just about anything else you want to photograph.) Take photos of food in natural light. If this means moving your food, then move it! Take it to a table near a window, or even outside. Use kitchen towels or tablecloths to disguise an unsightly surface if necessary. It's best if you can take a photo during the day when the most natural light is available, but avoid strong, direct light that will put a harsh glare on your food. Indirect natural light is best.
If you absolutely, positively must take photos at night, STILL DON'T USE FLASH. Turn on every light in the house to provide the most surrounding light possible.
This photo was taken at night in my kitchen, with no natural light, and NO FLASH. Meatball Pizza.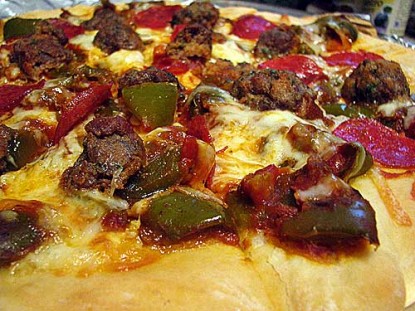 Most of the food photos on my blog are taken in natural light on my dining room table because the room is filled with windows. Find a great way to take natural light-filled photos and you will be amazed at the difference in your food photos!
2. Sharpen. Whatever type of camera and computer you use, these days the most basic digital cameras and computers can produce great food photos. Don't be afraid of a little post-processing. Find the sharpening tool in your photo processing program and use it. Learn to play with light and contrast, too. You don't have to be a professional photographer to master a few of the simple tricks. Just don't be afraid to try! What do you have to lose?
3. Take a LOT of pictures! In the digital age, we don't have to worry about wasting film. Give yourself plenty of choices when going through your photos. If you take a couple dozen pictures of a recipe, something's bound to turn out. Take all sorts of different angles and views then take your pick for the best of the best.
4. Play with your food! You don't always have to take a straight-on centered photo. Take photos to the side of the food. Over the food. Stack the food, line up the food, put it in a basket, put it on a plate. Stick a fork or spoon in the food.
Maple-Rum Raisin Cookies.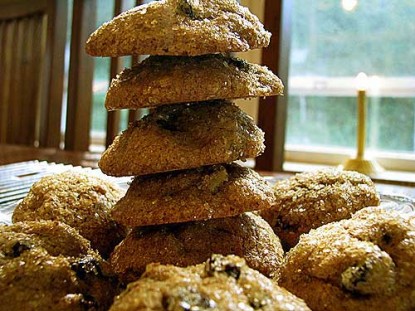 5. Get close to your food! We want to see it like we're there and it's right in front of us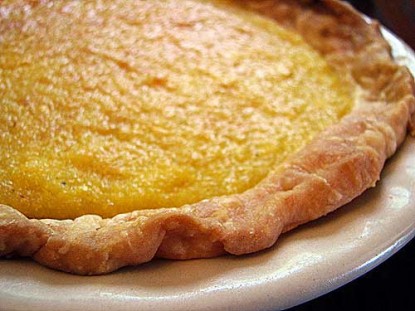 Places to find inspiration for great food photography:
Foodgawker
Tastespotting
Now c'mon! Show us your photos!!
Note: Please size your photos down. If you try to upload a huge photo, the system can't handle it. (The size of your photo when it comes off your camera is as big as a computer screen! That's why you need to size it down before uploading.) The best size to upload is 500 x 375 pixels.