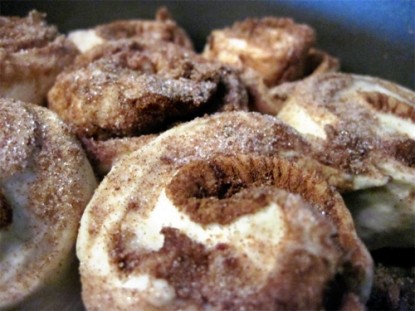 Suzanne's Grandmother Bread can be used a billion and one ways. I doubt I could list all the different ways, even if I was creative enough to think of them. Suzanne could. I would webstalk her like she was Nora Roberts, given the chance.
Moving on–
By adding an egg to the basic Grandmother Bread recipe, the bread is easily strong enough to support a good swirl of tasty goodness.
What about some tasty cinnamon rolls? Since I had to do a large amount of baking in a small amount of time, I didn't make the traditional cinnamon rolls. Nope, I cheated. I made a batch of bread (with an egg) and after the first rise, divided it in half.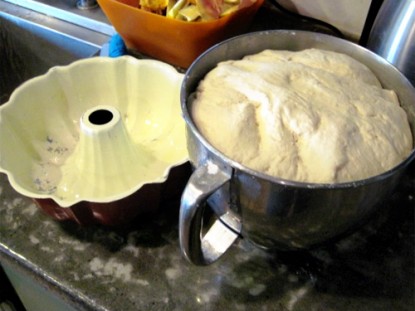 On a floured surface, I rolled one half flat, but not too flat.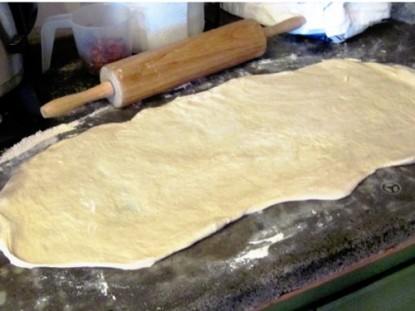 Then I took some freshly cooked chopped bacon and mixed it with rosemary.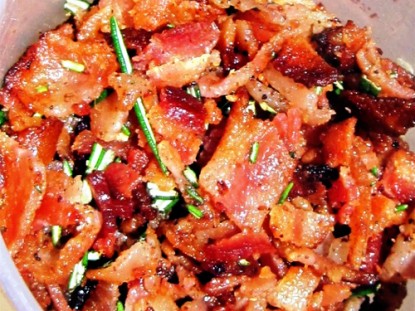 Spread the mixture over the dough, then sprinkled on some cheese.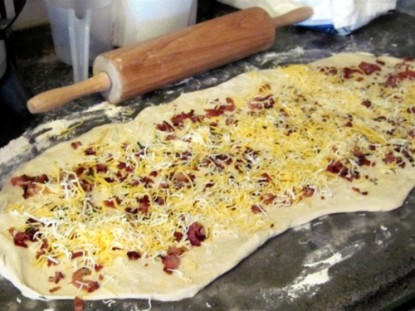 Rolled it up,
Cut it with my kitchen scissors, and placed them in a pan.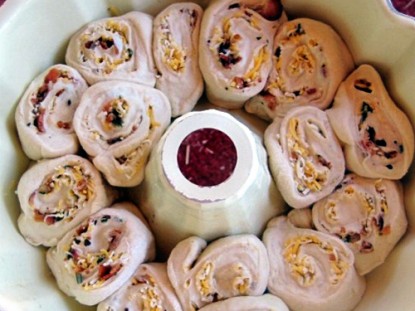 I let these rise for 20 minutes, and then popped them in the oven at 350 for 20 minutes. In retrospect, I should have used a different pan: the rolls were too crowded and didn't cook as thoroughly as I would have liked. Not that the menfolk minded. They fought over the gooey rolls.
The second half of the dough became cinnamon rolls for the next morning. Butter, sugar, and lots and LOTS of cinnamon.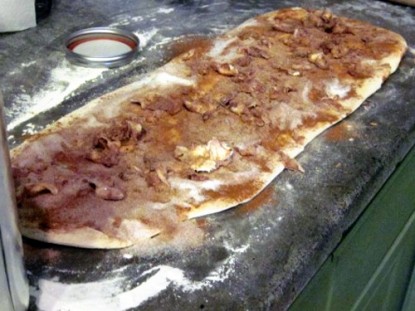 I was smart and put these in a larger pan, covered with saran wrap, and stuck them in the fridge until the next day.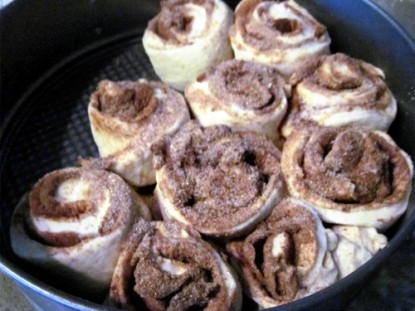 See how they poofed up overnight?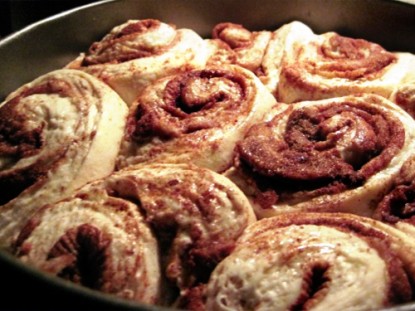 For frosting, I used cream cheese, powdered sugar, orange zest, and a tablespoon or two of milk.
YUM!

Larissa blogs at The Henway.


Do you have a Christmas recipe post or kitchen-related story to share on the Farm Bell blog?
Read information here for Farm Bell blog submissions.

Want to subscribe to the Farm Bell blog? Go here.