Making honeyed ginger can be a bit tricky–especially if you burn it and have to throw the pan away. Oh well.
The heat in the ginger will stay with it even through cooking twice.
I bought ginger at 3 different places. The best price I found was at Winco Foods; it was $2.99 per pound. The highest price was at IGA for $4.98 per pound.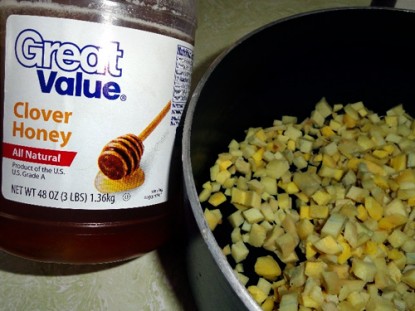 How to make Honeyed Ginger:
Wash the ginger in cool water and skin. Peeling it with a potato peeler will remove too much of the meat, so skin it with a small knife.
Cut into very small even 1/8th inch pieces.
Boil the ginger in twice as much water as you have ginger for about 30 minutes, until the ginger is fork tender.
Drain ginger. If you like, reserve the extra water to make jelly!
Weigh the ginger and add that amount of honey.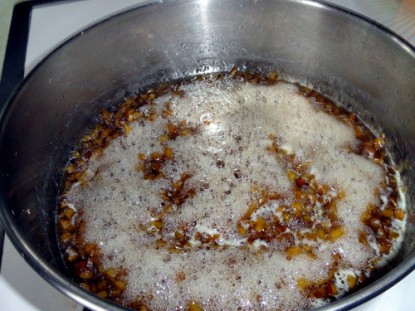 Cook to 225 degrees on a candy thermometer.
Can the honeyed ginger in 1/4 pint jars in a boiling water bath for 20 minutes.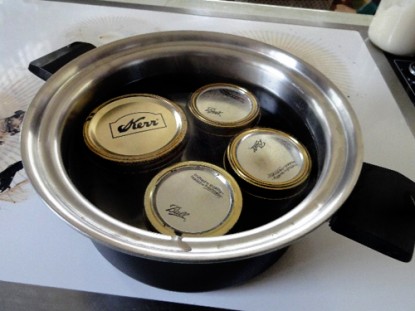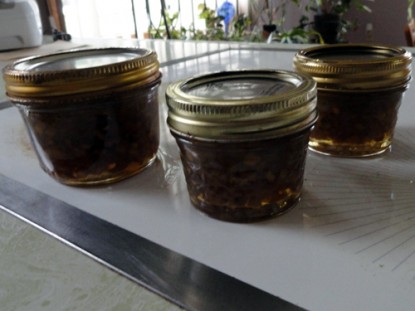 I have given away most of what I have made for the last 6 months to get other people's opinions. Is it worthy of making and selling?
The people I gave it to had very bad colds or sore throats. I think this is well worth the time and effort considering every person liked it except one, but his wife put in into the food he ate so he still got the goodness from it.


Get the handy print page and save this to your recipe box here:
Honeyed Ginger.
Do you have a recipe post or kitchen-related story to share on the Farm Bell blog?
See Farm Bell Blog Submissions for information, the latest blog contributor giveaway, and to submit a post.

Want to subscribe to the Farm Bell blog? Go here.