Happy Holidays From My Kitchen To Yours!
Looking for something different this year to take to the office party, family gathering, or for your Christmas cookie exchange? I have the answer for you–Christmas Biscotti!
Don't they look festive? When packaged in a cellophane bag with a tag, they make an excellent last minute gift, and they taste great with your coffee!
This is my gift to you!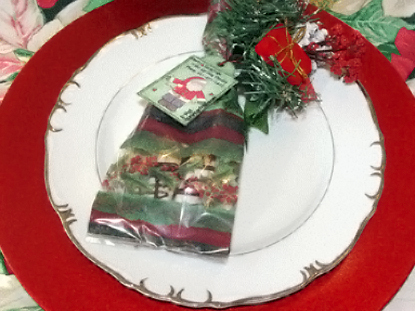 Aren't they gorgeous? And they taste as good as they look!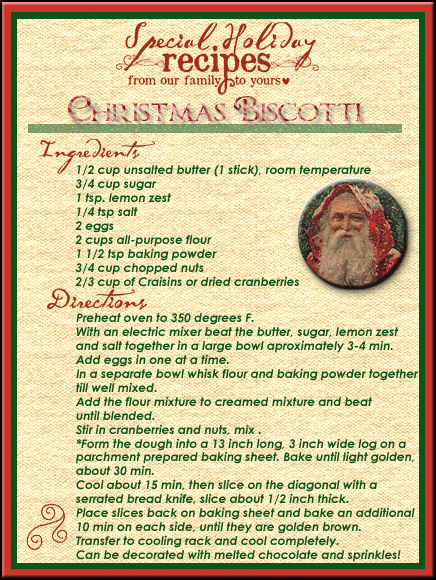 Here we go!
It really helps to have all your ingredients measured and chopped before you start. Make sure your butter is at room temperature.
Cream butter and sugar together about three or four minutes till mixture is smooth.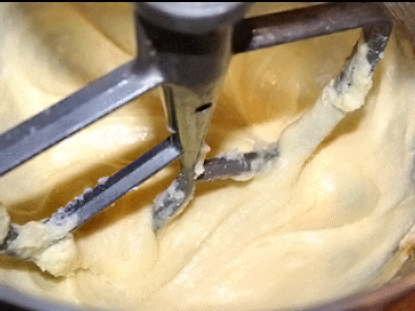 Add flour in slowly. We added the flour in thirds, mixing each time.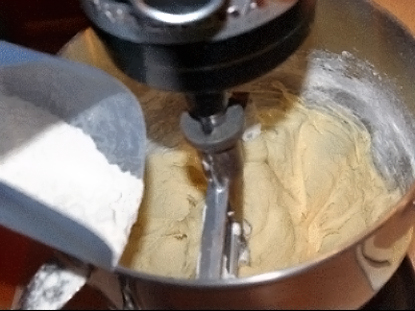 Add ins–we added Craisins dusted in flour and chopped pecans. You can customize this recipe and add in your favorites! Add Pistachios for a touch of green!

Take your dough and place it on waxed paper and began to form in a log, compressing to remove any air pockets.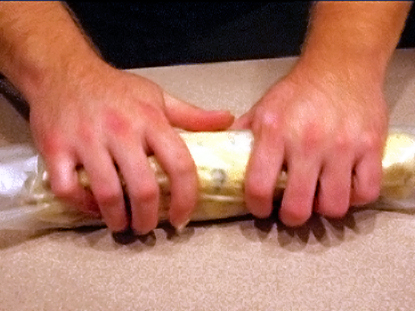 The log should be uniform, approximately 3 inches wide and length of pan. Place on parchment paper or Silpat prepared baking sheet.

Place in a preheated oven and bake 30 minutes. It will be light brown.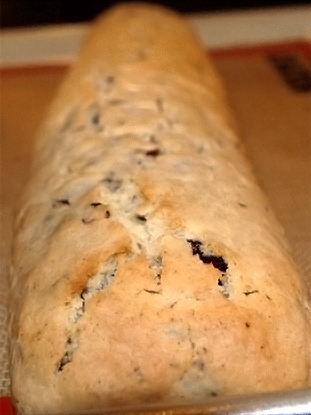 Remove from the oven and let cool 15 minutes before cutting. Using a serrated bread knife, cut the slices 1/2 inch wide on the diagonal.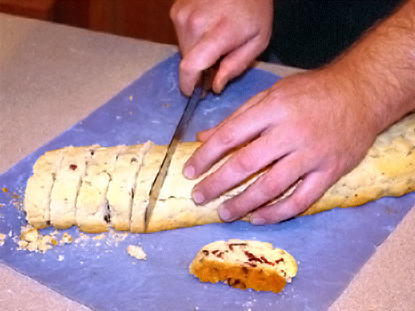 And just in case you're thinking those are my hairy arms! They're not! They belong to my stepson Willie (The Chef) who so graciously helped me with rolling them out and cutting them, so I could take the pictures and show you!
Place slices on the baking pan and bake an additional 10 min. on each side till cookies become lightly toasted.

Yumm! Don't they look good?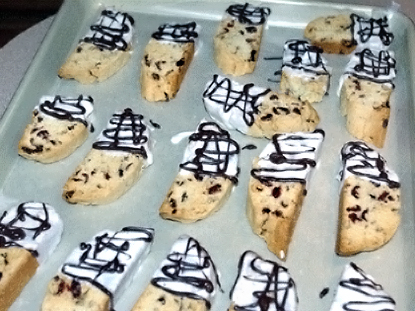 I dipped half the biscotti in white chocolate that I had warmed in a double boiler on the stove and let that cool, then melted my dark chocolate in the microwave and put in a baggie that I snipped the corner off of to drizzle the dark chocolate. You could also sprinkle the red or green colored sugar on to make them look festive!
Hope you enjoy this recipe! I would love to hear if you make them.
Wishing you all a Merry Christmas!
Get the handy print page and save this to your recipe box here:
Christmas Biscotti.

Ewenique blogs at Ewenique.


Do you have a recipe post or kitchen-related story to share on the Farm Bell blog?
Read information here for Farm Bell blog submissions.

Want to subscribe to the Farm Bell blog? Go here.