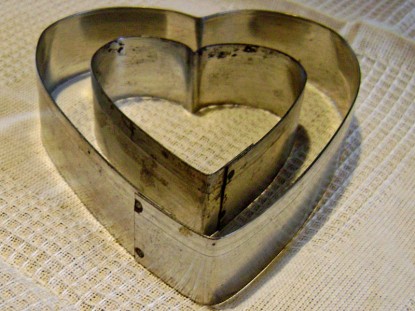 Tomorrow is Valentine's Day! Any sweet treats planned for your sweetie or kids or grandkids?
Did you know? Over $1 Billion is spent on chocolate on Valentines' Day. That. is. a. lot. of. chocolate.
I contributed my $8 and made five pounds of Chocolate Covered Cherry Fudge. Delightful sounding, isn't it?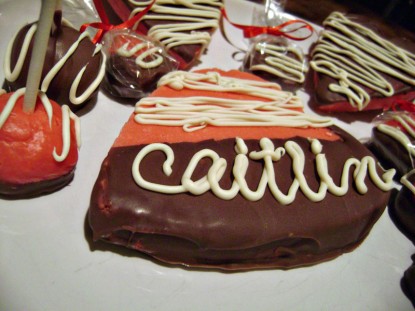 Valentine's Day is a great time to kick up a normal fudge with cherry flavored baking morsels–red–and dipping it in chocolate. And while you're being all fancy and stuff, cut the fudge out into heart shapes! Heart-shaped muffin or jello molds would work great, too!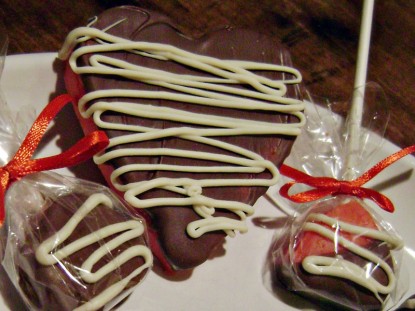 How to make Chocolate-Covered Cherry Fudge: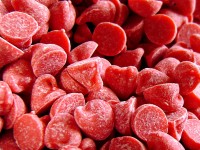 2 sticks margarine
1 can evaporated milk
5 cups sugar
3 cups cherry flavored baking morsels
1 (10 oz.) bag mini-marshmallows
Dipping chocolate (I used chocolate flavored almond bark)
Dipping white-chocolate (I used vanilla flavored almond bark)


When I made my Snowman Fudge at Christmastime, using Mom's Fudge recipe, several asked if butter or other margarine could be used instead of Parkay margarine. I used Imperial ($1/pound cheaper than Parkay!) this time and it worked just fine. I have not tried butter, yet.
Also, tsmith posted a Homemade Evaporated Milk recipe. I figured if it worked in fudge, it would work in anything. It worked!
Make the evaporated milk first. Mix together 1 1/4 cups water and 1 cup nonfat instant milk. This makes 1 (12 fluid ounce) can.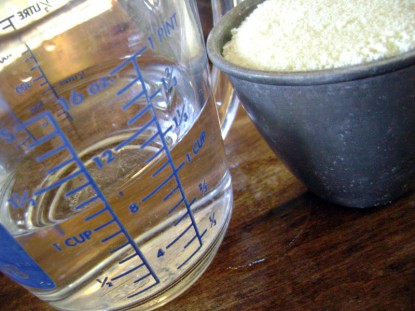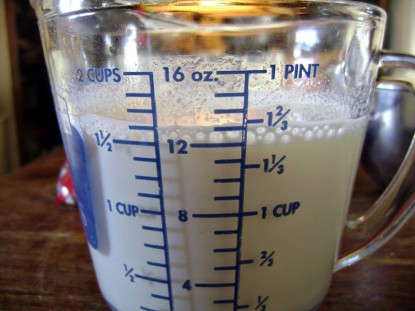 Combine margarine, milk, and sugar together.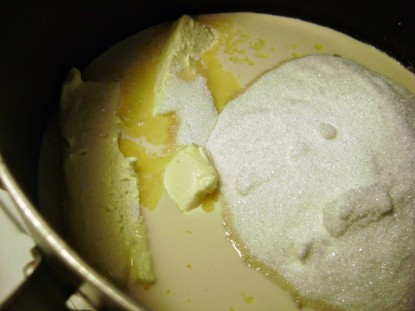 Over medium heat, heat together until a rolling (cannot stir down) boil. Boil for 12 minutes.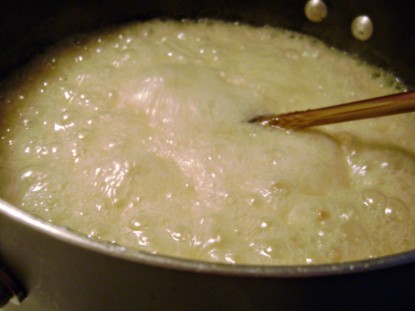 Stir in cherry flavored baking morsels and marshmallows until melted. Stir like crazy!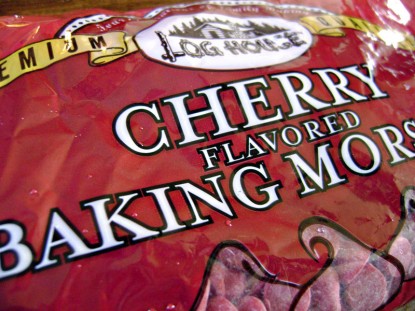 Pour out onto a waxed or freezer paper lined cookie sheet. Let sit until firm.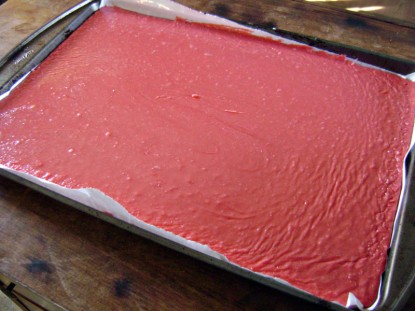 When firm, slide out onto a flat work surface.
I used two different sized metal heart cookie cutters. I had to grease them with butter every couple cuts. Plastic ones would be so much easier if you have them!
Cut out like cookies, cutting off extra as you're going. Save the scraps! We can melt them again!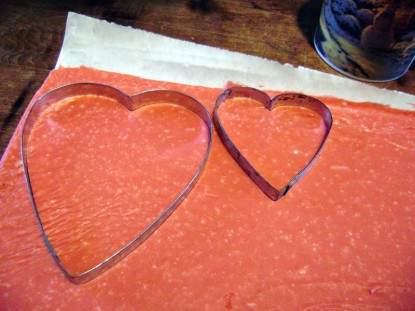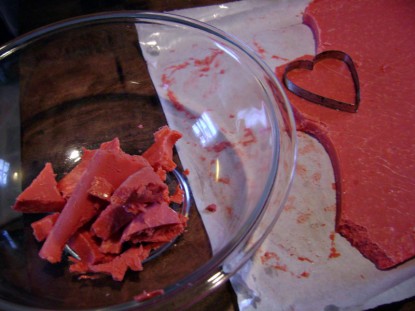 It helps to slide your hand under to make sure the cookie cutter goes all the way down.
When all of the fudge has been cut, microwave the "scraps" on 50% power for 1 minute. Stir well. It won't be as thin as when you first made it, it's more "plop-able".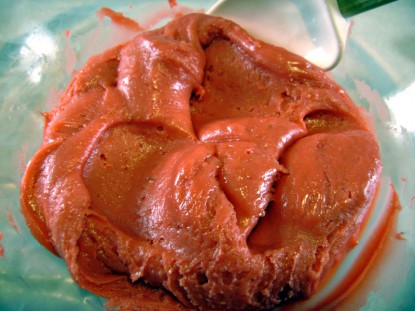 Plop it out onto the freezer paper and let sit for a little while. It was still a little warm, but firm.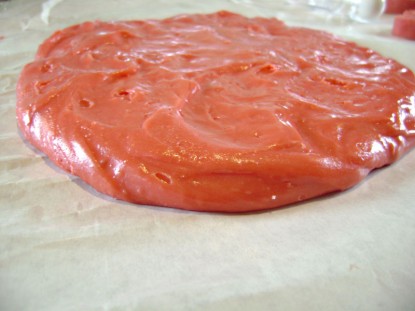 I found this gadget set the other day when I was purging another cupboard and had put into my "get rid of" tote. It came back out. Now that I've used it, I guess I need to keep it?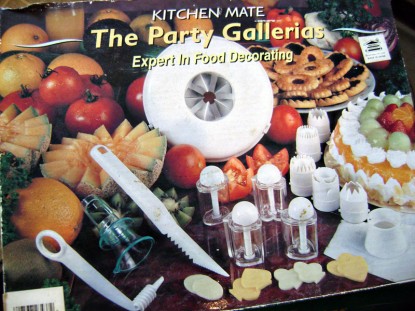 I used the heart shaped cheese cutter. Worked wonderfully!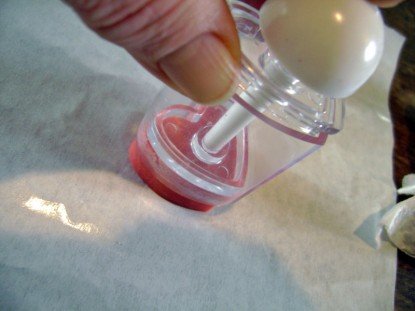 Cut the fudge and slide a sucker stick in the bottom. While it was still soft, the stick went in without breaking the fudge apart–I had tried with the firm-set fudge and it cracked apart.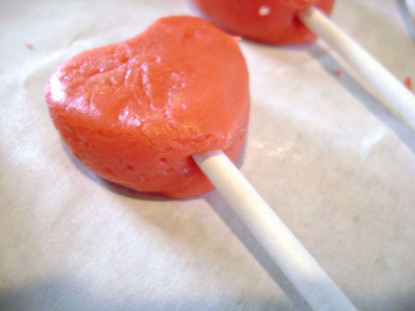 When all of this fudge was used up, I made balls with these "scraps" and stuck a sucker stick in the top.
The kids and grandkids are going to love me for this 5 pounds of fudge!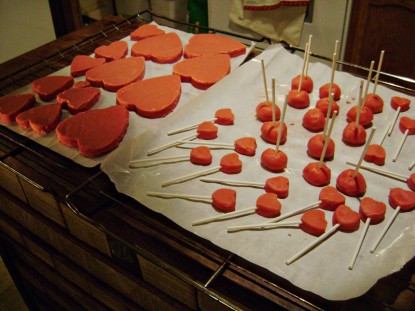 Melt the dipping chocolate. Dip as much as you want of the fudge pieces into the chocolate.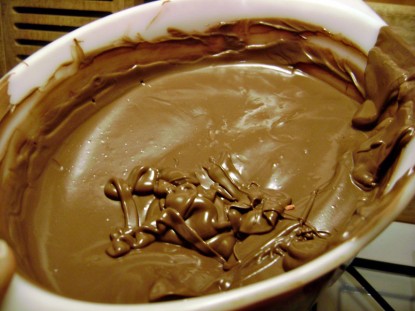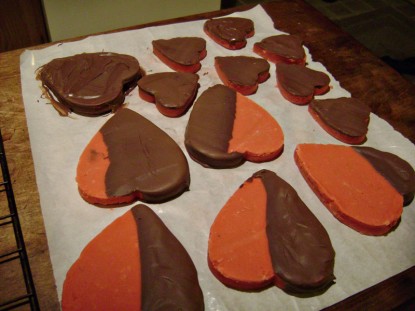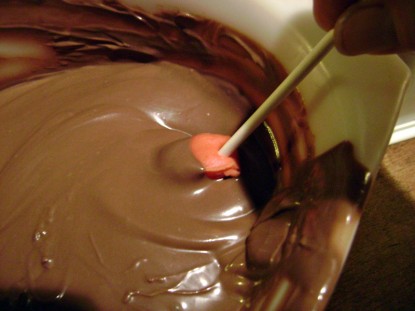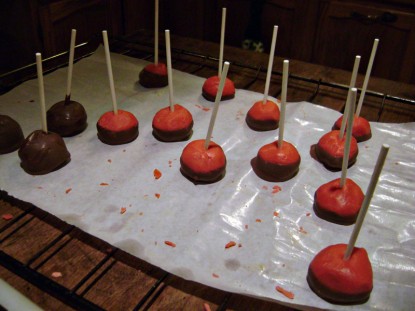 I used this for keeping the heart suckers upright. I think it came out of the freezer?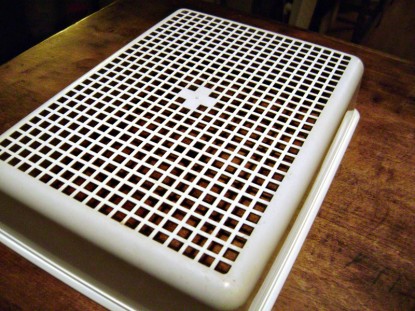 While the chocolate is hardening, melt the white chocolate. Spoon into a baggy and clip the corner.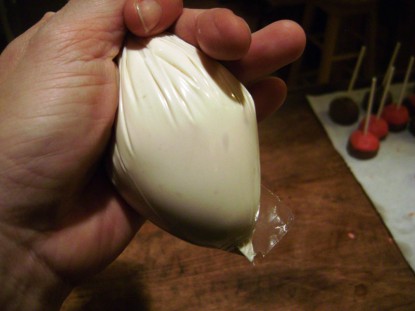 Go all willy-nilly decorating with the white chocolate. It's a messy, but fancy look.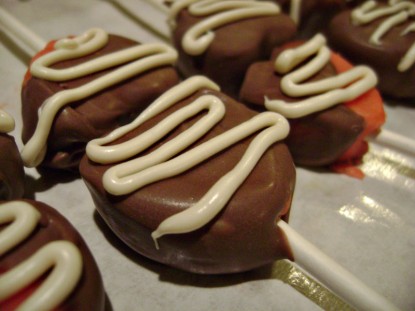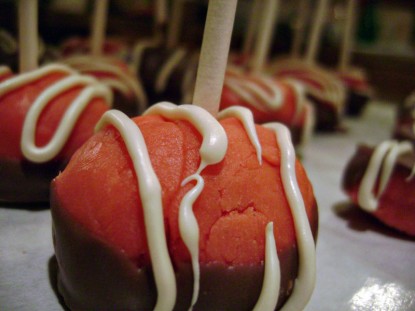 Personalize your hearts to your sweeties. The grandkids–Caitlin, Alex, Colten, Logan– all have one.
I wrapped the heart suckers in cellophane and finished off with a red ribbon. A bouquet of hearts.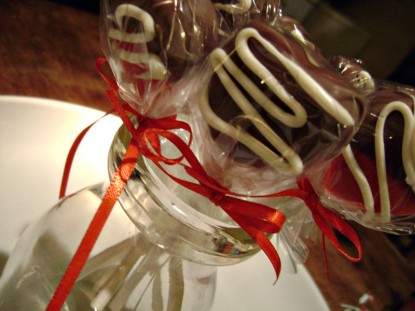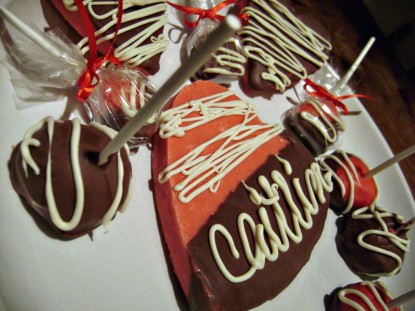 Do your part of that $1 Billion dollars, but make it at home–it's that much more special!


Get the handy print page and save this to your recipe box here:
Chocolate Covered Cherry Fudge.

Cindy blogs at Chippewa Creek ~ Our Life Simplified.

Do you have a recipe post or kitchen-related story to share on the Farm Bell blog?
Read information here for Farm Bell blog submissions.

Want to subscribe to the Farm Bell blog? Go here.