Sometimes cake mixes are just easier. With the right directions and tips, you can make any cake mix into a delicious and moist cake. You can even use those cheap generic cake mixes for this and it will be dense, moist and delicious! Ignore directions on the box.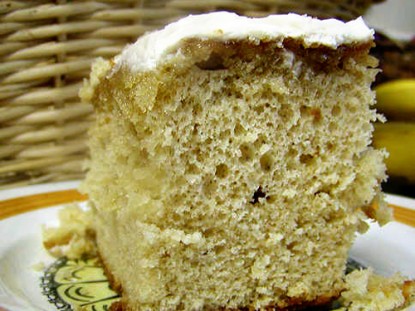 How to make Easy Moist Pudding Cake:
1 cake mix full size, any standard flavor
1 standard package of instant pudding mix, flavor to complement the cake mix
1 cup water or juice to flavor cake
4 eggs
1/2 cup vegetable oil
Mix all ingredients except the eggs together very well with a mixer. Add eggs one at a time, beating well after each addition. Pour into greased cake pans.
Bake at 350F following baking times on cake mix box for pan size.
Variations:
If you don't have a pudding mix flavor to match the cake mix, use vanilla.
Butter-Pecan Cake Mix – Butter-Pecan Pudding – Maple Frosting.
Black Forest Cake: Cherry Chip Cake Mix – Chocolate Pudding
White Cake Mix & 1/2 cup coconut – Pistachio Pudding
Carrot Cake Mix & 1/2 cup plump raisins – Vanilla Pudding – Cream Cheese Frosting
Orange Cake: White Cake Mix & orange juice – orange juice in frosting
Apple cake: Cake Mix, apple juice & 1/2 cup finely chopped apples – apple juice in frosting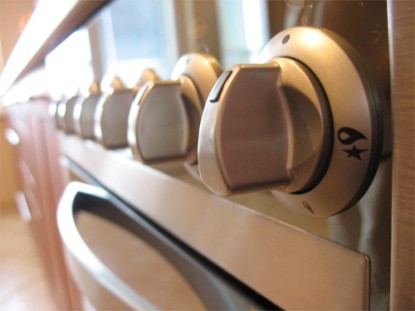 Tips for making a great cake:
Keeping an apple in the holder with the cake will help to keep the cake moist.
Use an electric mixer and beat the ingredients together extremely well.
Insert a toothpick into the center of the cake to see if it is done. If the toothpick comes out clean and dry, the cake is done. I usually stick 2-3 of them into the cake in different places around the center area, just to be sure. If the cake is taken from the oven before it has cooked completely, it will fall flat and sink as it cools.
A cake that is overcooked, even by a few minutes, will be dry, so watch it carefully at the end.
Wait until the cake has cooled completely before putting the frosting on. Frosting will melt and run off the cake if the cake is still a little warm. If you are making a layer cake, it will take the upper layer with it.
Make certain that your oven is calibrated properly. Most electric ovens get hotter over time so that they are baking at about 375F when you put the dial on 350F. If you are mechanically inclined you can fool around with the thermostat inside the oven and adjust it in the right direction a tiny bit. We do this when we get another oven or when our oven is obviously too hot. You will need a good digital or oven thermometer to do this and it takes time. Adjust the thermostat in the oven a tiny bit, then turn the oven on until the light goes out. Use the thermometer to test the temperature in the oven when the light goes off, adjusting the oven thermostat slightly, over and over again until you get it exactly right. It could take an entire day to calibrate your oven, but it's worth it! It makes a huge difference in baking to have the oven at the right temperature. It should be a few years before it needs it again, if ever.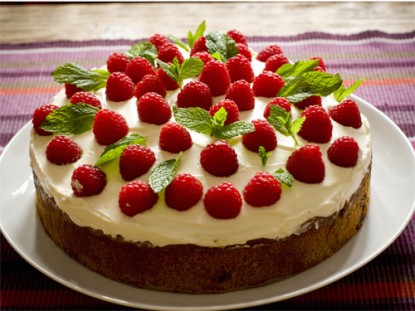 How to make Simple Error-Proof Frosting:
Basic ingredients for plain vanilla frosting for a standard large two layer cake:
4 cups powdered icing sugar
1/2 softened fat (butter, shortening, cream cheese)
1 teaspoon vanilla
water or juice in tiny amounts
Directions: ALL LIQUID IS TO BE ADDED LAST! Combine powdered icing sugar, vanilla and fat in mixer and process until fairly well mixed. Mixture will be dry and crumbly. Put in any desired additions here (see list below). Add water or juice, a tiny amount (1 teaspoon) at a time, mixing well after each addition until frosting has reached the desired consistency. Beat very well on high after all additions are made. If it is too wet and thin, add more sugar slowly.
Variations:
All additions are to be added and mixed in well before adding liquid (water or juice) to frosting. Be careful adding fresh fruit to frosting. Some fruits will turn it brown and need to be refrigerated. Most berries are OK in frosting.
Replace water with any fruit juice to match the cake.
Maple: add 1/2 cup maple syrup before adding water
Chocolate: Add 1 cup powdered cocoa before adding water. Decrease powdered icing sugar by 1/2 cup.
Fruit: add 1/2 chopped fruit and mix well, before adding juice or water.
Have fun with the almost endless combination possibilities!


Get the handy print page and save this to your recipe box here:
Easy Moist Pudding Cake
Simple Error-Proof Frosting
Tips for Making a Great Cake.

Sheryl blogs at Providence Acres.

Do you have a recipe post or kitchen-related story to share on the Farm Bell blog?
Read information here for Farm Bell blog submissions.

Want to subscribe to the Farm Bell blog? Go here.