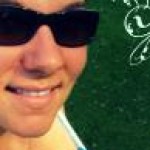 Say hello to Rachel from Minnesota!


Q. What are your favorite things to cook?
Typically I like to cook savory recipes over desserts. But I'm pretty eclectic, and like to try new things. Instead of passport stamps, we try recipes from different countries to experience other cultures.

Q. How/when did you learn to cook?
At 8 years old, my mother handed me the Betty Crocker cookbook and pointed to "Egg Noodles" and then walked out. I never really liked cooking–my dad used to bribe me to make box brownies–till I had a place of my own. I love it now.

Q. Tell us about some of your cooking triumphs.
I don't know that I've had such a big triumph that it really stuck with me. I know I've had some fun learning new things. Butter is easy, but I always feel successful when it comes out just right. Making a roast that my husband can't find anything wrong with is a triumph! I did that last week so it's fresh in my memory!

Q. What was your most memorable cooking tragedy?
Oh gosh, well, there are so many. I mean, I hate using a recipe…and sometimes I get this great idea in my head for supper and it just doesn't come out at ALL like it was looking in my head. There have been a few times we can't eat my experiments, but usually with enough cheese or salsa we can still get them down. I think I block the tragedies because I know I've had many but nothing specific comes to mind.

Q. Describe your kitchen. Do you love it, hate it, and why?
I hate my kitchen. Our house is a split level built in the late 70's. The kitchen is a long, narrow strip with not enough cupboards, sparse counter space, and was designed for the smaller appliances of that era. So my fridge sticks out from the wall some, the stove isn't quite level with the counter, and there's no room for a dishwasher so we have a portable one. Someday we want to turn the garage into a nice east-facing kitchen and dining area. Someday!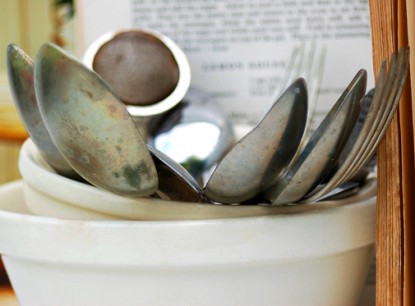 Q. Is your pantry organized and are your kitchen drawers tidy? We need to know.
Like 2 times a year I tidy my cupboards. I am NOT Betty Crocker or Holly Housewife. I actually just cleaned out my spice cupboard about 3 weeks ago when I put up the apothecary spice rack I HAD to have when I saw Suzanne's! My husband usually cleans the fridge. The kitchen makes sense to ME, but he can't find anything. I live in organized chaos. But it works for me and I would be miserable if I had a Martha Stewart-esque home.

Q. Do you have any favorite family cooking traditions?
This is funny. My husband teases me constantly about my "traditions". We eat grandma's orange jello salad with cheddar cheese in it every Christmas–don't even THINK about eating it at Thanksgiving. We eat corned beef and cabbage every St Patty's. I am in charge of pies every Thanksgiving because no one in my mom's husband's family is big pie-eaters. So I have developed my own little pie making traditions. When we were little and mom baked a pie it was "tradition" for my brother and I to take the crust scraps, roll them out, cut cookies, decorate them better than any sugar cookie, and bake them. Food is huge to me and my family; so many memories can be evoked by the smell of the right stuffing recipe or the color of blackberry jam.

Q. What is the one gadget (or ten) you couldn't do without in your kitchen?
Elbow grease. Seriously. I don't own a mixer, I threw away the blender (I do have a Magic Bullet but that's pretty limited). I love my coffee maker–does that count? Someday when I can afford it (and when I have a big enough kitchen) I will have gadgets. I don't know if I will use them because I think it tastes better if you mix it by hand.

Q. If you had to take one food to a deserted island, what would it be?
If I HAD to? Like, I'm being sent to a deserted island and I don't WANT to take my favorite food with me so it's being forced upon me? I'd take bacon. Or cheese.

Q. What is your go-to comfort food?
Chocolate… No, wine… Wait! No, definitely eggs with cheese. Oh heck, all food comforts me. You can tell just by lookin' at me!
Some of Rachel's favorite recipes that she's contributed to Farm Bell Recipes include: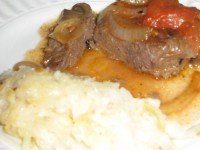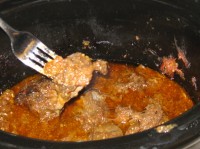 See all of Rachel's recipes and blog posts!


Rachel blogs at The Henway.

Do you have a recipe post or kitchen-related story to share on the Farm Bell blog? See Farm Bell Blog Submissions for information and to submit a post.

Want to subscribe to the Farm Bell blog? Go here.