I have been wanting to try to make cheese for a long time. In fact, I was looking for a cream cheese recipe when I found Chickens in the Road.
I finally got around to making a batch with my Ricki's Basic Cheesemaking kit from New England Cheesemaking that I got from my mom. I decided that the recipes included in the kit (cheddar, colby, etc.) were far too complicated for my first time. I remembered that I had seen a post on lactic cheese here on CITR and decided to try that.
I was very nervous about ruining my batch but it was pretty much foolproof. I heated up the milk and then added the starter and the rennet. I let it set for over 12 hours (which was really hard because though lactic cheese is patient, I am not). Once enough time had passed, I scooped it into the cheesecloth and hung it to drain.
I was very happy to find that it had worked and indeed I had cheese! ME! The person who is usually only succesful when cooking in the crockpot made cheese!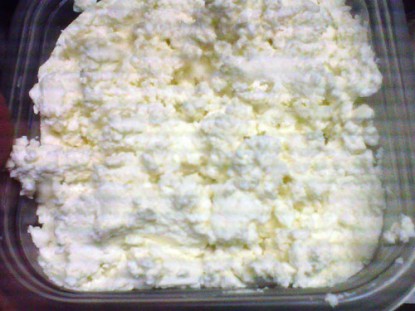 Another thing I had wanted to make was butter. I had heard that you can shake heavy cream in baby food jars and it will turn into butter. I had been saving baby food jars since my 4 year old girls were babies and finally put them to use. Each of my children and I shook our little jars like crazy and low and behold, we got butter!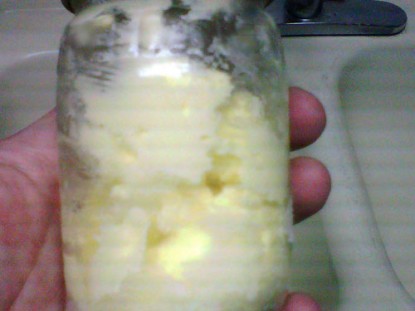 Altogether, it was a very productive day in the kitchen. I'm not often able to say that!


Do you have a recipe post or kitchen-related story to share on the Farm Bell blog?

See

Farm Bell Blog Submissions

for information, the latest blog contributor giveaway, and to submit a post.

Want to subscribe to the Farm Bell blog?

Go here

.