Everyone loves a good drink–teas, coffees, hot cocoas. Some even like a little happy added in.
Homemade infused vodkas make great hostess gifts at Christmas time…or for that person that just loves unique drinks. I have one of those people in my family–the same one with expensive frappacino tastes. While I could very well head to the local party store and pick up a bottle of almost any flavor there is, everyone knows it tastes better when you make it yourself!
This is actually a recipe we used when I was in college. I don't recall seeing the flavored vodkas on the shelves back then…or they may just have been on a shelf further up than I could afford. It's super simple. Almost as simple as infusing vodka with vanilla beans–homemade vanilla extract.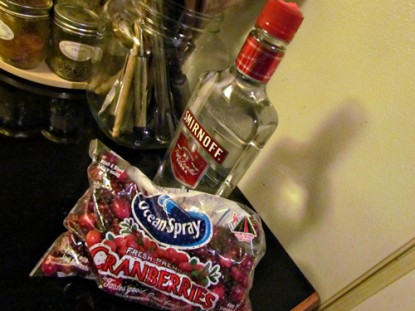 How to make Cranberry Vanilla Vodka: Printable
Chop 1 pound of fresh cranberries.
In pan on medium heat, add the cranberries, 1 cup sugar, and 2 teaspoons vanilla extract or 1 split vanilla bean. Heat until sugar is melted and it begins to boil (about 3-4 minutes).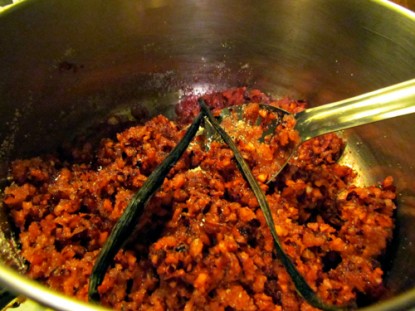 Pour the cranberry mixture into a large jar. I used a 1/2 gallon pickle jar.
Pour a fifth (750 mL) of vodka over top. Any brand/type of vodka will work. My rule of thumb–if you wouldn't drink it in your drink, don't infuse it!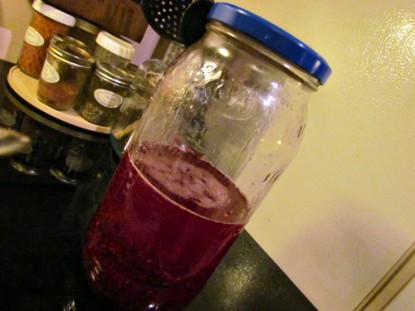 Stir and cover. Set aside in the pantry.
It is such a beautiful shade of red with bits of vanilla floating around.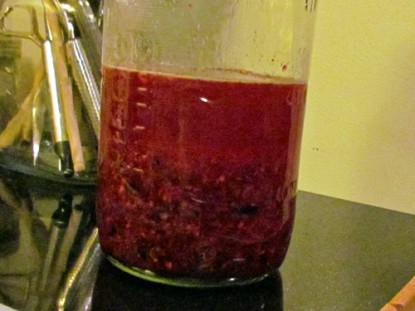 Give it a swirl every day for a week. I do sometimes leave it for 2 weeks, depending on my time limits.
After it's infused, strain through cheesecloth, then a coffee filter. (I'm not positive, but I'm sure I can find something to do with those cranberries after they're strained. I'll keep you posted!)
Store in the refrigerator.
Since I am gifting this and the vodka came in a plastic bottle, I'm recycling. I cleaned an empty rum bottle well and removed all the stickers. With my handydandy PhotoShop (I love PhotoShop!), I created my own label.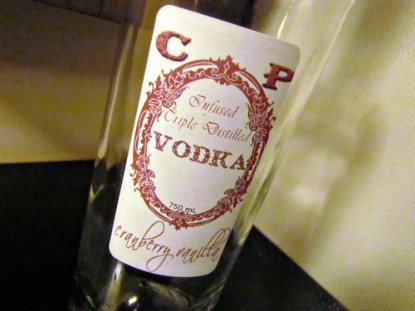 It's sitting ready. Just waiting.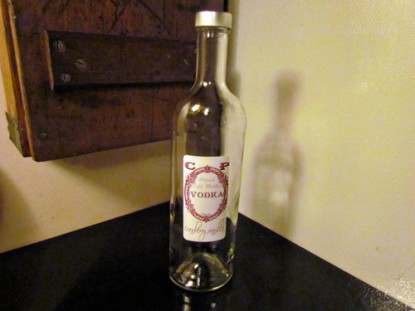 Edit 12/15/11: It's done and funneled into the gift bottle! See The Week of Waiting is Over.


Cindy blogs at Our Life Simplified.

Do you have a recipe post or kitchen-related story to share on the Farm Bell blog?
See Farm Bell Blog Submissions for information, the latest blog contributor giveaway, and to submit a post.

Want to subscribe to the Farm Bell blog? Go here.
What can you enter to win this month? Click here.