It was a chilly morning here and we had a goat/chicken paddock work party scheduled for later in the morning. These fast, nutritious and yummy breakfast muffins were the perfect thing to thank our volunteers.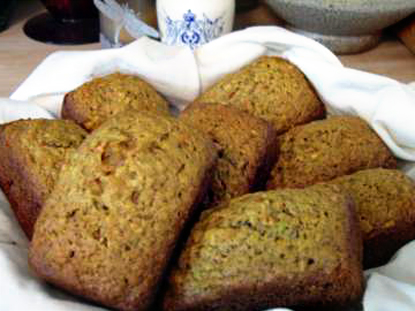 This is my go-to recipe. I have made these with applesauce instead of oil and honey instead of sugar. Both were equally delicious. I make these muffins before a big round of cooking, say Thanksgiving, or before a marathon can because I know that there will be something yummy to quickly grab and gobble.
How to make Morning Glory Muffins:
Preheat oven to 350° F. Grease 12 muffin cups.
2 cups flour
1 1/4 cups sugar
2 teaspoons baking soda
1/2 cup raisins
2 teaspoons cinnamon
1/4 teaspoon salt
2 cups shredded carrots (about 3) — I peel them sometimes
1/2 cup coconut — I use the un-sweetened variety
1 apple (or pear, whichever is in season or handy), peeled, cored & shredded — sometimes I don't peel it, either
3 eggs
1 cup veggie oil — I use Olive Oil
2 teaspoons vanilla
In a large bowl, mix flour, sugar, baking soda, cinnamon & salt. Stir in coconut, carrot, raisins & apple. I use my stand mixer for all of this.
In a separate bowl, beat eggs, oil & vanilla. Stir into flour mixture to combine.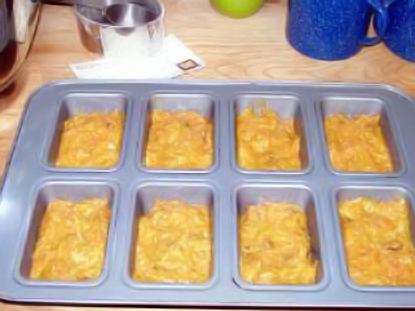 Bake 20 minutes or until inserted toothpick comes out clean.
There's always a couple waiting around to eat them…
Get the handy print page and save this to your recipe box here:
Morning Glory Muffins.

Jessica blogs at A Day in Earnest.

Interested in contributing a guest post to the Farm Bell blog? Read information here for Farm Bell blog submissions.

Want to subscribe to the Farm Bell blog? Go here.