Almost two years ago, RoseH posted her mother-in-law's recipe for Tea Bread to the old Community Cookbook on the forum. Her mother-in-law used to make this bread as part of the Cricketers Tea, which is taken by the cricket teams half-way through the match on a (hopefully) sunny Sunday summer afternoon.
I made the bread way back then. It was delicious, easy, and flavorful. Mango Peachy Strawberry Tea Bread. I want it again.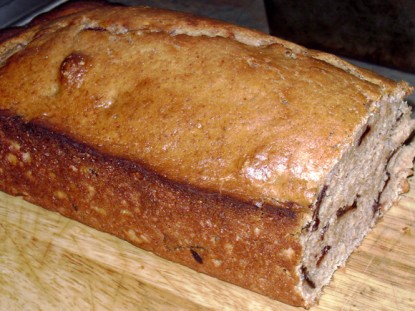 The concept of that recipe is to use tea as the liquid–imagine the possibilities!! Whatever flavor bread you'd like, use that flavor of tea in place of water.
I used Suzanne's Whole Grain Bagel recipe and process, substituted Mango tea for the plain ol' water, and created an all-new recipe–Mango Bagels!
I also threw in a handful of dried apples and a teaspoon of cinnamon, just 'cause I could. So I guess, it was Mango Apple Cinnamon Bagels.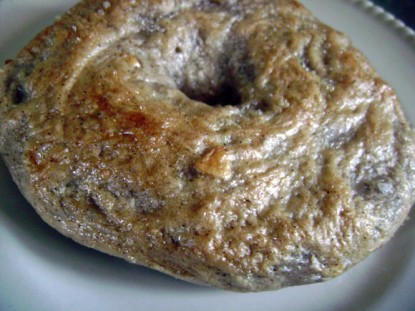 With a little cream cheese…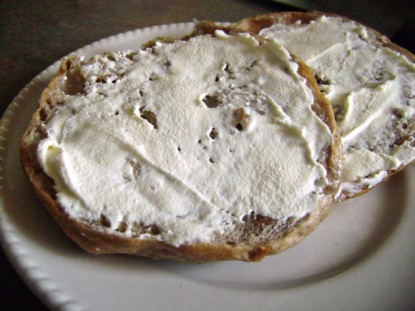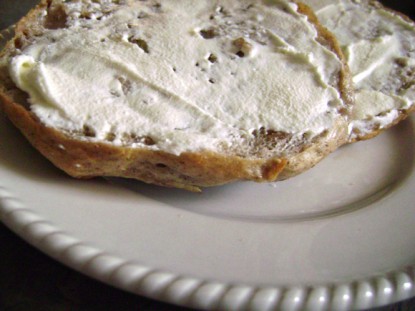 With a little cream cheese and peach honey…
Thank you, Rose, for the recipe…the concept of "tea" bread has changed quite a few recipes here as the mood strikes 🙂
Get creative! Where can you exchange some flavored tea for water and have an exciting, new, wonderful recipe??


Cindy blogs at Chippewa Creek ~ Our Life Simplified.
Do you have a recipe post or kitchen-related story to share on the Farm Bell blog?
See Farm Bell Blog Submissions for information, the latest blog contributor giveaway, and to submit a post.
Want to subscribe to the Farm Bell blog? Go here.
What can you enter to win this month? Click here.