It's been three years (!) since I found CITR and have made it a goal to do more with less–it's almost a game to see what I can do (or do without). The best way to do this is finding dual purposes for common, everyday (cheap!) items.
Things out of my pantry are my go-to for most cleaning jobs…add some mayonnaise to my sandwich, then some to the wood table to give it a quick oiling.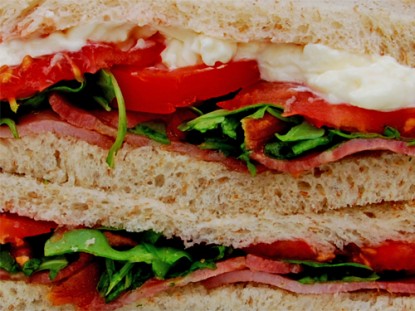 I'll share the list I continually add to:
Hot white vinegar will remove stickers on glass.
White vinegar and water (1/4 cup:1 gallon) is a great cleaner (and disinfectant) that won't leave a film.
Peanut butter will remove gum from hair.
Stale or leftover milk makes an excellent cleaner for plant leaves.
Mayonnaise can be used to oil wood.
Cold tea cleans wood. It also "stains" the wood if there are any nicks.
Baking soda made into a paste will take marks from vinyl floors.
Orange juice cleans chrome.
Lemon and salt cleans copper and brass. Rinse in warm water and polish with soft cloth.
Tomato juice will remove ink stains from clothing.
Lemon juice and salt removes mildew and mold.
Baking soda and water cleans battery posts on the car. Mix a thick solution and let sit on posts for 15 minutes; wash off.
Vinegar and baking soda cleans pipes and toilet bowl. Follow up by flushing with boiling water.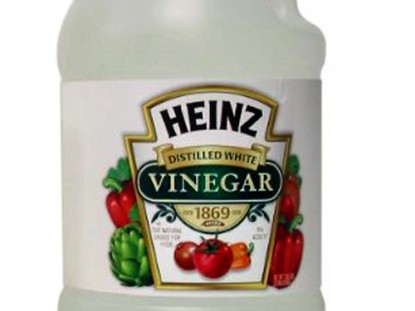 Have more to share with me?
Cindy blogs at Chippewa Creek ~ Our Life Simplified.

Do you have a recipe post or kitchen-related story to share on the Farm Bell blog?
See Farm Bell Blog Submissions for information, the latest blog contributor giveaway, and to submit a post.

Want to subscribe to the Farm Bell blog? Go here.
What can you enter to win this month? Click here.