I know this might look like a muddy bottle of cheap vodka to you, but it is in actual fact a delicious and highly prized (by me) bottle of my own vanilla extract. Fresh Madagascar vanilla beans with vodka (yes, it's cheap vodka!). No sugar. No coloring.
It smells delicious, and I've made enough to last me quite a long long time. It's also amazing how much cheaper it is to make your own. I initially balked at having to pay $28 for my vanilla beans (around 50 beans), but they were well worth it. And my vodka was only around $10. So for approximately $30 (because I only use around 30 beans), I can make 1 liter (or 33 ounces) of completely pure vanilla extract. The brand of pure vanilla extract I used to buy (Simply Organic) is $16 for 8 ounces on Amazon. So basically, it's double the price to buy rather than make your own vanilla extract!
The method is simple, and this is how it works:
Of course, you start with a bottle of vodka. If you want to make a smaller amount, you can clean out a small glass bottle with an airtight cap and fill two-thirds of it with vodka. You can also use rum or other spirits, but vodka is supposed to be the most "unflavored" of alcohols, which is why I went with it. There's also a debate as to whether one brand of vodka can actually taste "better" than another since they are supposed to be tasteless, so I went with the cheap brand.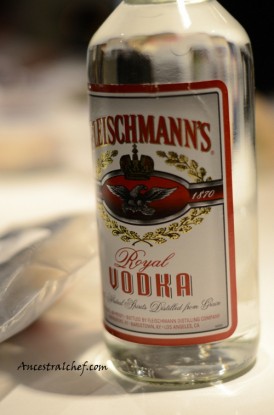 Next, get some really good fresh vanilla beans. I went with these Madagascar Bourbon Vanilla Beans.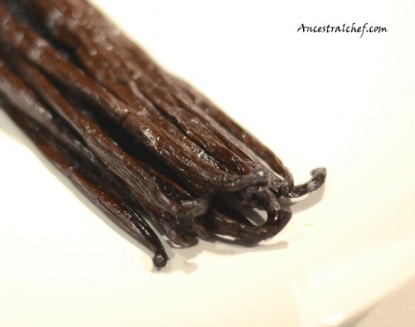 Slice each bean in half lengthwise with a sharp knife (so much easier with a sharp knife!) so that the "caviar" is exposed. See those black bits inside the beans – that's the non-fishy version of "caviar." At this point, your entire kitchen will be smelling like it's edible!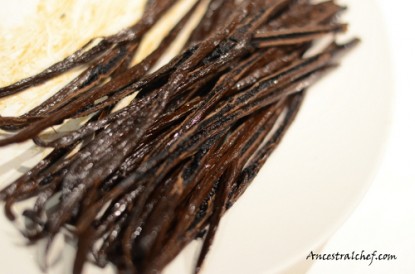 Then chop up the beans into 2 inch long pieces. The whole point in chopping them up is to increase the surface area that's exposed to the vodka. This makes the extract so much stronger in vanilla taste and better.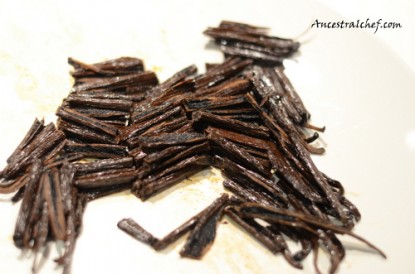 Simply place all of the pieces of vanilla into your bottle of vodka (or your alcohol of choice).
Sit it in a dark cupboard for 2 months (or up to 3 months) – shake up the bottle every few weeks (and taste test it). Then start enjoying! I tried mixing it with some coconut kefir the other day with quite delicious results – see photo below showing it before I swirled the mixture.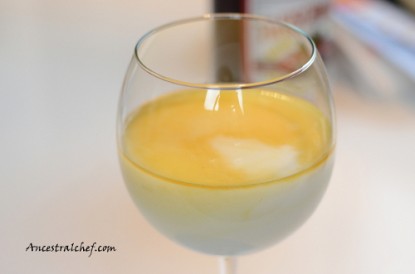 Note from Suzanne — Want a handy printable? I have one here:
Homemade Vanilla Extract