I LOVE TAMALES.
Nuff said.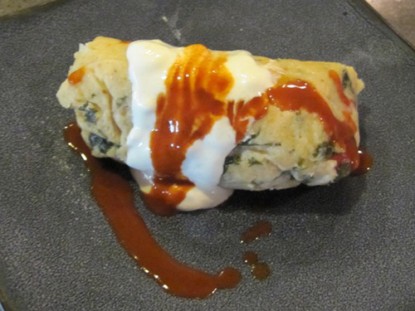 However, over the years I have learned something important. As much as I love tamales, I am not good at making them. Indeed, I kinda stink at it.
Sure, nine out of the times they might be edible, but only once out of the remaining nine do they turn out "authentic". Normally, my tamales are blah, and have to be slathered with cheese, sour cream, and Tapatio to be choked down. (Not that I am complaining, I would live off those three items if I could). Yet I continue to make them, hoping for the perfect tamale.
Still, if I am going to put the effort into making tamales, I want them to be edible and be good to eat. My personal goal: I want my husband to say, "I am so full, but I can't stop eating these tamales!" (Think Monty Python and the meaning of life, without that last wafer).
Rather than waste significant time and money on making the ideal "authentic" tamale, I now make a lazy tamale.
Embrace your laziness–sometimes, it pays off.
How to make Lazy Tamales:
1 bag of tamale papers
1 bag of pre-prepared masa (6-8 cups)
2 bunches of chopped cilantro (about 2 loose cups)
1 large onion, chopped
1 orange bell pepper, chopped
1 red bell pepper
Olive oil (1/4 – 1/2 cup)
Garlic powder
Cumin, coarsely ground
Cilantro/coriander seeds, coarsely ground
Chicken bouillon powder—Mazola Tomato chicken powder, if you can find it.
Optional: Meat–shredded pork or beef, cooked in Mexican seasonings.
Combine seasonings into pre-prepared masa until well mixed.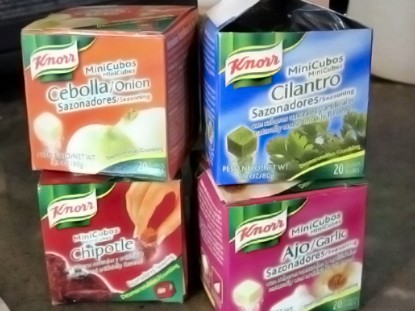 Add olive oil to taste. You could also use lard—but that's more work. LAZINESS, PEOPLE!
Squish in chopped veggies and optional meat.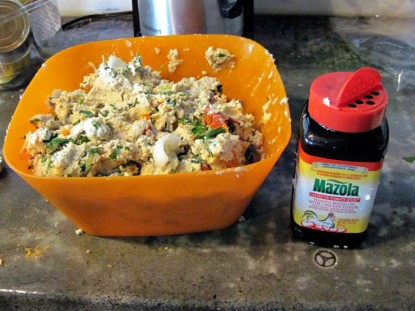 Make small handfuls of mixture, and place on tamale paper. Roll up, closed-burrito-style.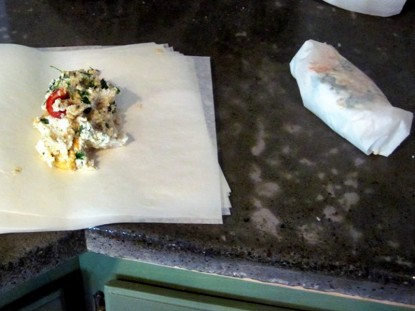 Wrap up all masa mixture.
Steam for 30-45 minutes (this depends on the size/thickness of your tamales).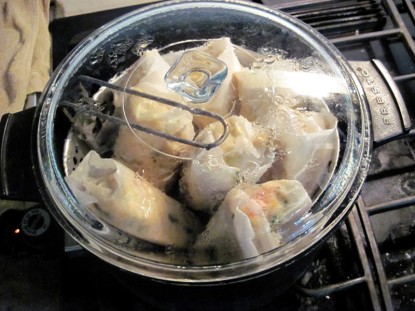 Remove from steamer (I used a rice cooker), unwrap, top with sour cream and salsa.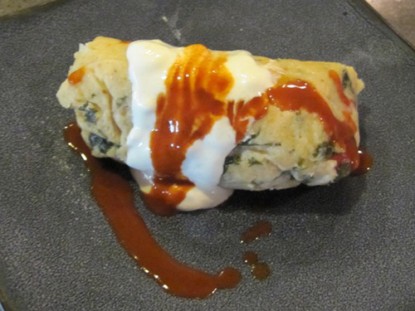 Take a siesta.
Super-lazy tip:
These freeze well, and reheat in the microwave (or you could re-steam them). Once you get the recipe the way you like them, make a big batch, stick them in the freezer, and whip them out for weeknight sides or parties.
Get the handy print page and save this to your recipe box here:
Lazy Tamales.

Interested in contributing a guest post to the Farm Bell blog? Read information here for Farm Bell blog submissions.

Want to subscribe to the Farm Bell blog? Go here.