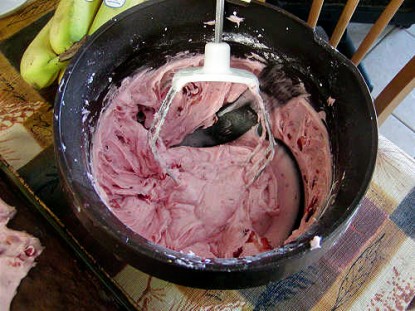 Strawberry Cake
.
Difficulty: Easy
Servings: Frosts 1 (9x13) cake
Prep Time:
5 min
Ingredients
1/4 cup soft butter
3 1/2 cups powdered sugar
1/2 cup chopped strawberries
Water, enough for desired consistency
Directions
Put butter, sugar and strawberries in bowl first. Mix together well. Slowly add water a tiny bit (1 Tablespoon) at a time, until desired consistency is reached. If the icing is too thin add a bit more sugar.
Categories: Frostings & Icings
Submitted by: runningtrails on February 12, 2011