Here's the thing about summer. It's busy. Crazy, stupid busy.
There's no such thing as summer vacation around here. We have the mowing and the garden and the berries and the mowing and the building and the working and the mowing and the garden and the canning and the jams and the garden and the herbs and the mowing and ….
You get the idea.
Anise hyssop: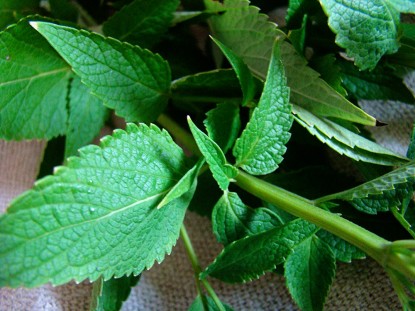 I get all these great herbs just at the wrong time for me to do anything with them. The herbs are ready in June and July and I may not have time to make jam with them until maybe six weeks later.
They don't do so well in the fridge for six weeks. Or in a vase. I could dry them, but that's a lot of work itself and somehow things just taste better if you can use the fresh herbs.
Lemon verbena: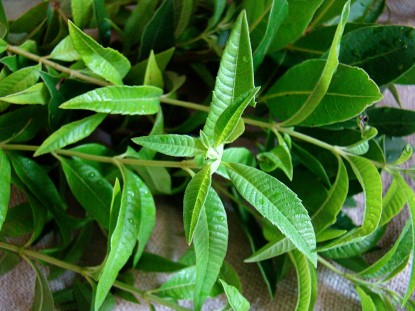 And so here's the thing about herbs for jam. You can capture that fresh flavor and hang onto it for a few months by making simple syrups with the herbs.
Bay:
I made three kinds of simple syrup this year: Anise hyssop, lemon verbena, and bay. I have used them to make jams and they are delicious!
Making the herb syrups is simple. That's why they're called simple syrups.
Simple Herb Syrups

1 cup water
1 cup sugar
1 cup herb leaves
Combine everything in a small pot. Stir until the sugar is dissolved. Bring to a boil. Strain the herbs out. Put in a jar and seal if you want to keep it indefinitely. These will keep nicely on your counter for a few days, or in the fridge for a few months.
They're so pretty!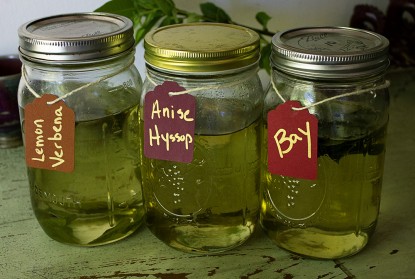 Here's the bonus!
You can use these to flavor all kinds of stuff, like jams and cakes and pies and trifles and as meat glazes. Yep. Yum.
You can use them straight over fruit in tarts or ice cream or in drinks, too!
Get the handy printable and save it to your recipe box: Simple Herb Syrups