In my house, the kitchen is the most used room. At any given time there is something going on in there. The only time the kitchen is quiet is when everyone is asleep.
My kitchen is the hub of the household. Everything comes through the kitchen at some point in time. It is where pockets are emptied, homework is done, mail is sorted, packages opened…. It is very exhausting keeping up with all of the chaos and clutter that comes into my kitchen.
There are pictures all over of pristine kitchens. They are beautiful kitchens. I love to look at those kitchens, close my eyes and see my kitchen looking picture perfect. My opinion of those kitchens are that they are not used. They are not real. Those kitchens are not 'loved'.
I am going to take you on a little tour of my kitchen. My very real, very 'loved' kitchen.
There are always some dishes drying in the sink. Dinner is thawing on the counter. A re-purposed jug is drying out on the window ledge.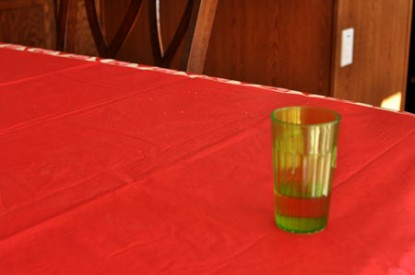 On my kitchen table there is a half finished glass of apple juice and some crumbs. There are always crumbs on some surface at any given time in my kitchen.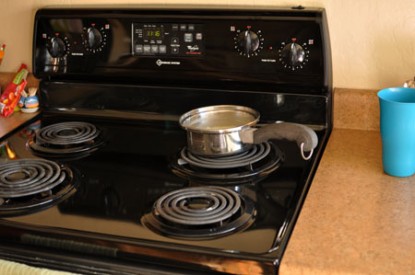 The stove has a pot cooling.
The island has my recipe cards for the cupcakes and frosting. Along with some mail, half a roll of paper towels and a bag of sandwich rolls.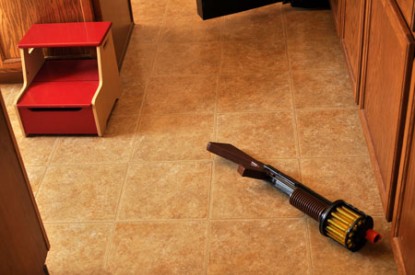 There is the step stool left over from my little helper and a Nerf gun. Because you never know when you need to defend yourself with foam bullets!
This is the reality of my kitchen. It is a place where everyone gathers. Where conversations are had. Where memories are made. Would I love to have one of those picture perfect kitchens?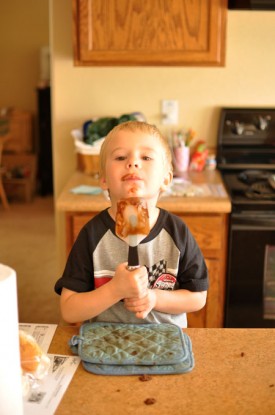 Nope! It is enough for me to close my eyes and see my perfect kitchen. Then I open them and see the reality of everything I have and I wouldn't change it. My kitchen is real. My kitchen is loved.

Do you have a recipe post or kitchen-related story to share on the Farm Bell blog?

See

Farm Bell Blog Submissions

for information, the latest blog contributor giveaway, and to submit a post.

Want to subscribe to the Farm Bell blog?

Go here

.