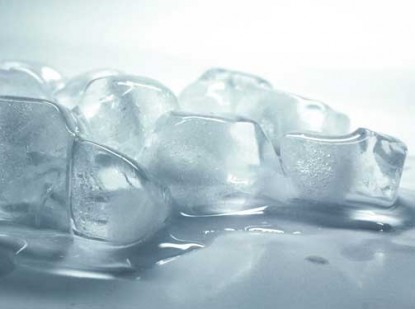 There comes a time in the life of every working mom when she discovers the benefits of the freezer. With the busy working schedule, and children who demand a lot of attention, healthy nutrition and leisure time are very difficult to keep.
With this tempo of life, it's impossible to cook every day. However, that doesn't mean that junk food is the only available alternative. Frozen food is a very good substitute for fresh produce, and you'd be amazed how healthy frozen food can turn out to be.
10 Ways to Go Wrong When Using Frozen Food:
Freezing preserves food, but that's not to say there aren't some rules that need to be followed. Here's a list of ten important DON'Ts when using frozen food.
1. Don't keep your food frozen at above-zero temperatures.
2. Don't open and close freezer doors often.
3. Don't keep your food inside the freezer UNLABELED.
4. Don't freeze eggs in shells, canned food in cans, mayonnaise, watery vegetables, creamy food.
5. Don't keep food in the fridge that's not packed tightly.
6. Don't let any air enter your food packaging.
7. Don't store large chunks of food in one packaging.
8. Don't thaw food at room temperature, out of its plastic bag/container.
9. Don't refreeze food once thawed.
10. Don't keep defrosted food uncooked for longer than 30-60 minutes.
Not sure why you need to avoid the things on the above list? All, or at least most of them, will lead to your food becoming unsafe to eat. Not labeling food won't help you remember its "best before" date, and keeping large chunks of food in one package prevents you from defrosting only as much as you can eat, which results in throwing away food.
10 Proper Ways to Use Frozen Food:
1. Freeze all produce and homemade meals that you won't be eating in the next day or two.
2. Freeze all food at 0 degrees.
3. Pack one serving size in one package.
4. Wrap food tightly to squeeze all air out.
5. Label each package with freezer labels; note down what it is and its "use by" date.
6. Blanche veggies before freezing them (boil them for a few minutes, then toss them in cold water to stop the cooking process, and then freeze them).
7. If it's possible, keep a packed freezer rather than a half-empty one, because it is more efficient when full.
8. Thaw food in the refrigerator, microwave or under cold water (still in the package).
9. Once defrosted, cook food immediately, especially if you defrosted it in the microwave.
10. Clean your freezer at least once a year.
If these basic steps to proper freezing aren't enough for you, freezing food enthusiasts, here are some additional tips I found very useful in my home:
5 Bonus Tips for Quality Cooking:
1. When freezing berries or chopped up veggies, it's the best to put all these separate pieces on a cookie sheet or any flat dish… Freeze them inside the freezer, and then put them all inside a container or plastic freezer bag. That way they won't stick and freeze all together.
2. Most meats can be stored inside the freezer for up to 6 months or even a year, but salmon, bacon and sea food should be used within 2-3 months of freezing.
3. When freezing milk and juices, pour some out of their container because liquids tend to expand in the freezer.
4. When you cook, try preparing twice or three times the quantity you were planning; that way you can have healthy meals ready for defrosting whenever you don't have time to prepare anything.
5. Don't waste food; freeze everything you can. Very soon you'll discover that you've nicely reanimated your budget.