If you've been reading The Henway lately, you've probably seen some of the "Epic Road Trip" series I've been posting, all about the family vacation that was also a personal pilgrimage as I discovered my heritage.
Whilst on said road trip, we were spoiled nigh unto the point of rottenness by the amazing cooking of one very special lady. I love her. I wish the entire world could experience just a little bit of her goodness and light.
For one meal she created a roasted tomatillo hot sauce.
Now that we're back home on the farm we use it on EVERYTHING, and it has become known as "The Green Stuff"… a name also adopted by my wonderful friend.
Soon it'll probably have a Facebook following…ok maybe not.
It's really easy, and I know there are a lot of different versions, but this is my simple, quick, family friendly version that goes with everything but ice cream.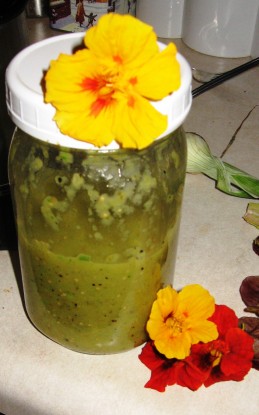 How to make Tomatillo Salsa:
1 pound tomatillos
1 full handful fresh cilantro
4 garlic cloves, adjust to taste, more or less
2-4 fresh jalapenos or use your favorite chilies, tops removed, seeded if you like
Salt to taste
Remove husks from tomatillos. Roast on the grill.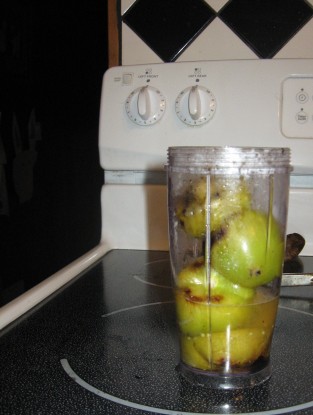 Toss the roasted tomatillos and the remaining ingredients in a blender and puree for about a minute.
Store in a jar in the fridge.
I don't know how long it keeps because we use it so fast.


Get the handy print page and save this to your recipe box here:
Tomatillo Salsa.
Rachel blogs at The Henway.

Do you have a recipe post or kitchen-related story to share on the Farm Bell blog?
See Farm Bell Blog Submissions for information, the latest blog contributor giveaway, and to submit a post.

Want to subscribe to the Farm Bell blog? Go here.
Would you like a chance to win a Euro Cuisine yogurt maker?
Click here.