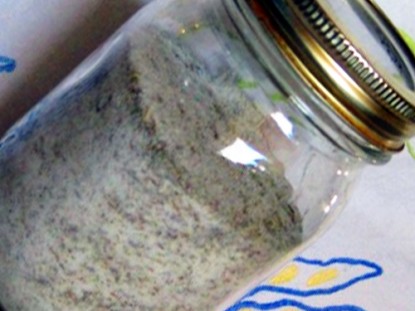 This smells even better than you think it does.
When you put it in your hot tea, it is like lavender heaven, in tea form.
It's way harder to make than you might think.
Grow some lavender. Till the soil with your bare hands….or you could cheat by buying it at your local farmy-grocery store. Make sure when you go there, you walk uphill, both ways.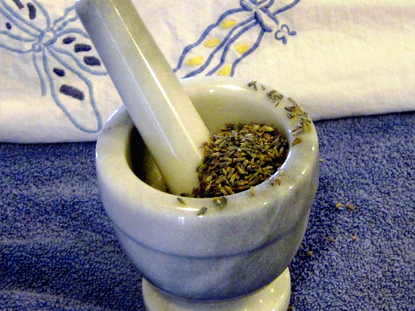 Put the lavender and sugar into your food processor or blender. I used 1/4 cup lavender to 2 cups sugar. All that measuring gave me a headache.
Get "the help" to press the button .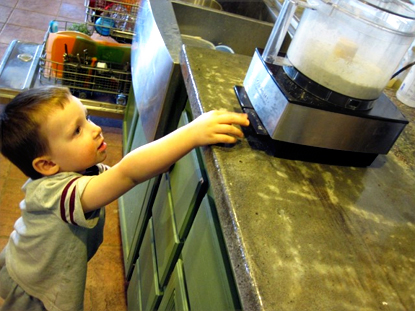 Scrutinize blendedness.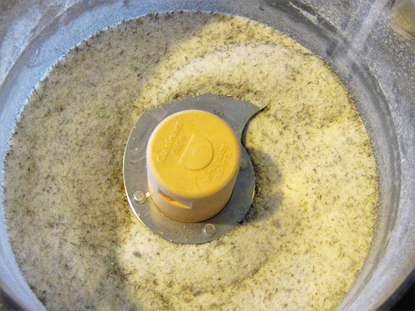 Slackers! MORE BLENDING!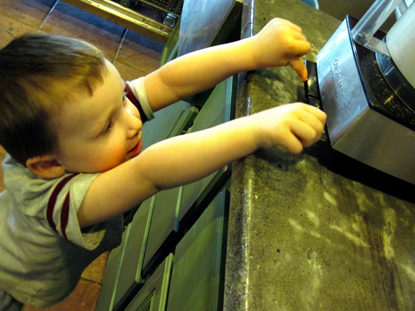 Perfect! I think I need a nap.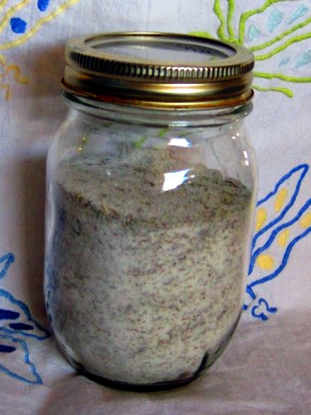 Slave over a hot computer, writing a post. Spell lavender wrong, each time. Sprain finger pushing the spell-check button.
*Whew* You need a break. Go make some hot tea. Enjoy the fruits of your labor.


Get the handy print page and save this to your recipe box here:
Lavender Sugar.

Larissa blogs at The Henway.

Do you have a recipe post or kitchen-related story to share on the Farm Bell blog?
Read information here for Farm Bell blog submissions.

Want to subscribe to the Farm Bell blog? Go here.