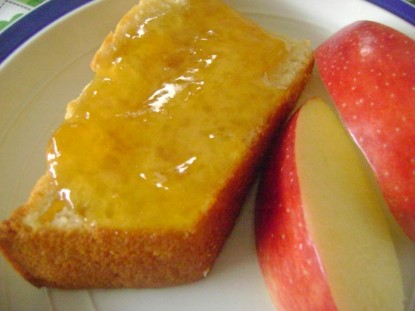 Difficulty:
Ingredients
4 cups all-purpose flour
1 teaspoon baking soda
1 teaspoon salt
2 cups buttermilk *
*Note: If you don't have buttermilk on hand, a fair substitute is to add 1 tsp. lemon juice to each cup of regular milk, wait 3-5 minutes, then use wherever buttermilk is called for.
Directions
Heat oven to 425 degrees F. Brush a pie or round cake pan with melted butter or spray with non-stick spray.
Combine dry ingredients in a deep bowl. Gradually stir in 2 cups buttermilk, beating constantly, until dough is smooth.
Pour into prepared pan…it won't be long now!
Bake at 425 degrees F for about 45 minutes, or until the top is golden.
2
Categories: Breads, Other Breads
Submitted by: akalauni on March 16, 2011