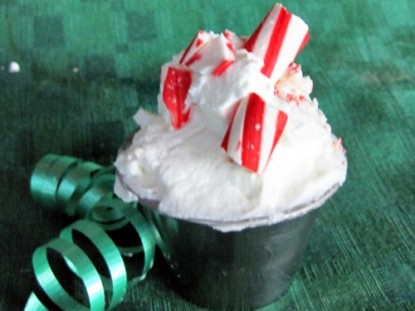 I SWEAR
. This is one of those recipes I stumbled across, and thought, "Holy cow this is easy!". I also thought, "I can't believe I have all this stuff in the house."
Difficulty: Easy
Ingredients
2 cups heavy cream
2 tablespoons sugar
2 egg whites
Flavoring: PEPPERMINT extract
Directions
Add 1 tablespoon of sugar to the heavy cream. Add peppermint extract. Whip until fluffy with stiff peaks. Set whipped cream in fridge to chill.
Whip egg whites and tablespoon of sugar until stiff peaks form.
Fold egg whites into whipped cream.
Top with chocolate shavings, crushed peppermint sticks, or Christmas cheer.
Categories: Candy, Other Desserts
Submitted by: laree on December 20, 2010