I love my white dish pieces–all shades of white. None of them are heirlooms or are displayed because they are worth any money. I display them for the simplicity of the white color mixed with the wood tones around. I've picked different pieces up at yard sales and thrift stores, none of them are new.
My displays pieces aren't new either.
I have my everyday plates and bowls displayed on a re-purposed plant stand–voila plate rack.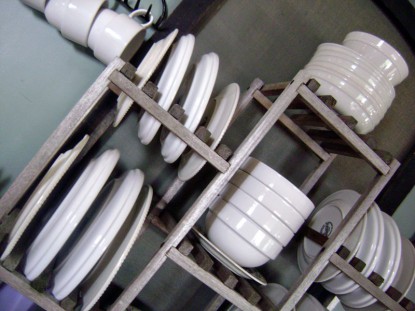 White dishes of different styles are displayed on an old re-purposed hardware-store shelving piece–voila open kitchen shelving.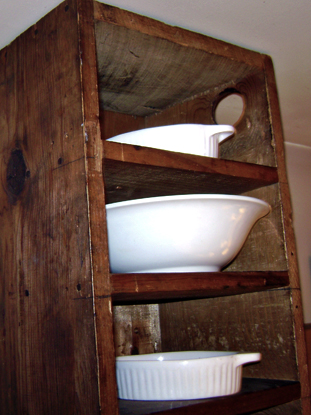 My soup cups are hung from an old re-purposed garden rake–voila cup hanger.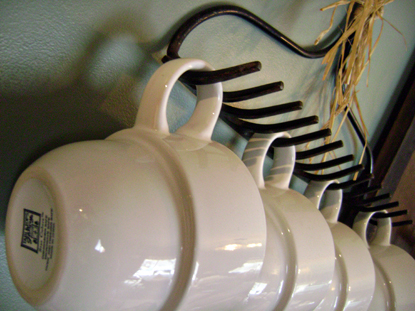 And another way to display my lovely white dishes in the kitchen–specifically a white glazed platter?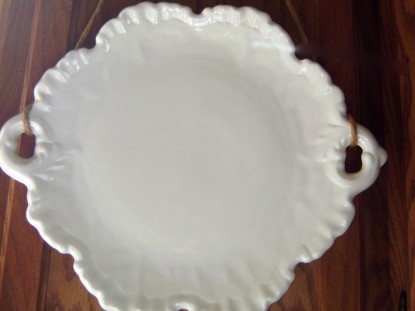 A wipe board! Hanging on the front of my cabinet, I can keep track of those pesky groceries that need bought and those to-dos that absolutely must be done.
Hung with a thick twine…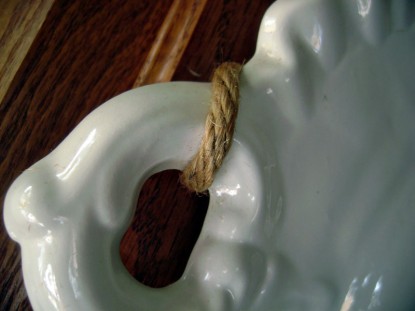 … and a vintage cookie cutter covering the nail…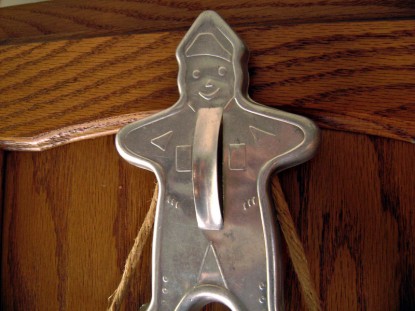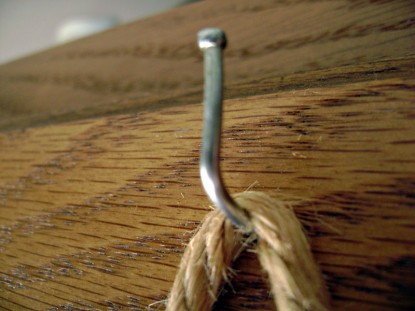 …it makes the perfect reminder board. The glaze gives the platter a wipe-able surface using a dry-erase marker.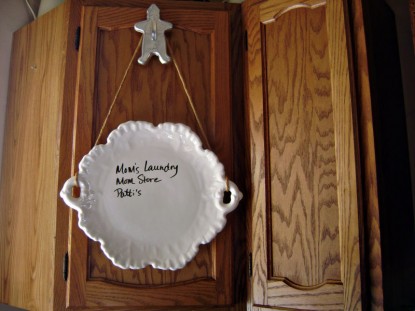 Look around, get creative, display the dishes you love!



Cindy blogs at Chippewa Creek ~ Our Life Simplified.

Do you have a recipe post or kitchen-related story to share on the Farm Bell blog?
Read information here for Farm Bell blog submissions.

Want to subscribe to the Farm Bell blog? Go here.