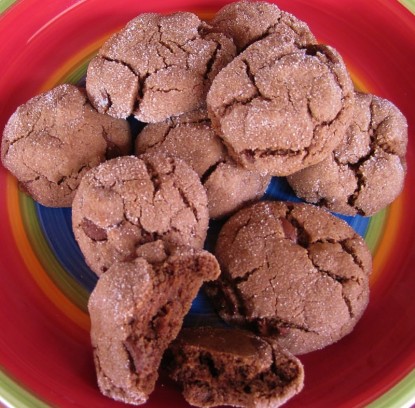 Very few things compare to the smell of hot cookies fresh out of the oven.
When I opened the oven door to check on this batch of cookies, I was overwhelmed by a swarm of grody men who–-not moments before–-had been happily playing grease monkey in the backyard. Apparently the heavenly scent of the cookies made them descend on the cookie pan like a plague of stinky oily locusts.
I had to make a second batch.
Luckily, these were not just easy. They didn't require much measuring to begin with. That's because I made the first batch with a box of German Chocolate Cake Mix. Of which I happened to buy two!
I am a squirrel-y Girl Scout like that.
How to make German Chocolate Cake Cookies:
1 box of German Chocolate cake mix (or any flavor for any type of cake cookie)
1 egg
1/4 cup vegetable oil
1/4 cup water
chocolate chips, coconut, nuts, etc.
Mix ingredients thoroughly.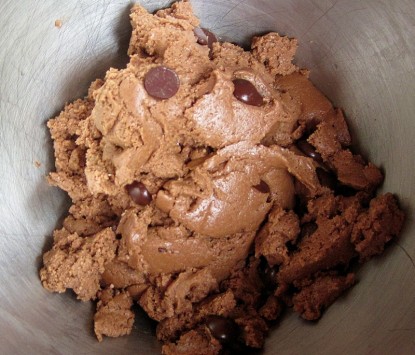 Coat tablespoon-sized balls with sugar and place on parchment paper or Silpat.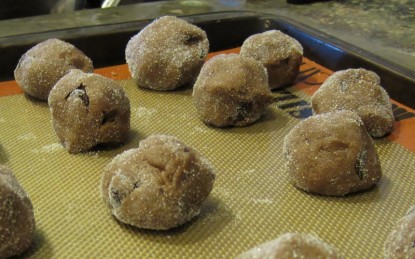 Bake at 350 for 15 minutes or until done. (I made big cookies.)


Enjoy!
Get the handy print page and save this to your recipe box here:
Cake Cookies.

Larissa blogs at The Henway.

Do you have a recipe post or kitchen-related story to share on the Farm Bell blog? See Farm Bell Blog Submissions for information and to submit a post.

Want to subscribe to the Farm Bell blog? Go here.