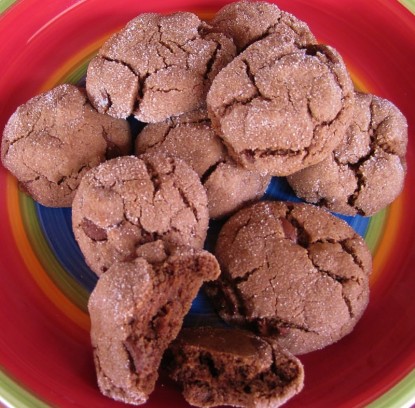 Difficulty: Easy
Servings: 2 dozen
Prep Time:
10 min
Cook Time:
15 min
Ingredients
1 box of cake mix, any flavor
1 egg
1/4 cup vegetable oil
1/4 cup water
chocolate chips, coconut, nuts, etc.
Directions
Mix ingredients thoroughly.
Coat tablespoon-sized balls with sugar and place on parchment paper or Silpat.
Bake at 350 for 15 minutes or until done.
Categories: Cookies & Bars
Tags: easy
Submitted by: laree on April 8, 2011