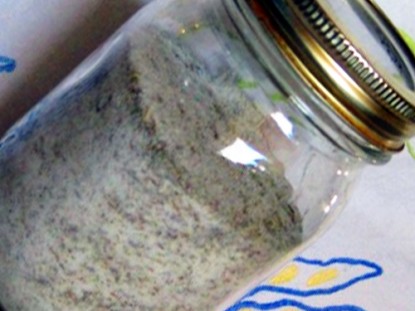 I have another easy recipe using my Lavender Sugar for you!
Assuming you have some appliance on hand to whip the egg whites. Because you must whip it. Whip it good.
How to make Lavender Sugar Meringue Cookies:
Preheat oven to 200 degrees. Set oven racks so you can get in 2 cookie sheets at once.
Start whipping 2 egg whites.
Add in a pinch of salt and a few dribbles of vanilla.
Slowly add 1/4 cup lavender sugar and 1/2 cup regular sugar, whipping all the while. Continue whipping mixture until stiff-ish.
Place mixture into quart-sized sandwich bag. Snip off corner of bag and pipe mixture onto cookie sheet lined with parchment paper or Silpat. Make cookies no larger than a quarter, otherwise you get gooey centers.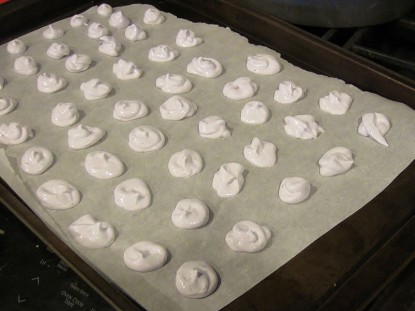 Bake at 200 degrees for 2 hours.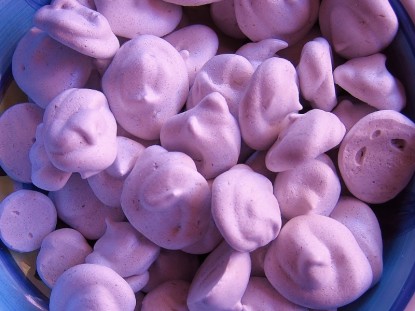 Obviously, the lavender sugar is pretty strong, but the cookies themselves are SO SWEET, you'll probably sugar out before the lavender gets you. Violet sugar would work equally well.
Get the handy print page and save this to your recipe box here:
Lavender Sugar Meringue Cookies.
See all of my Lavender Sugar recipes!
Larissa blogs at The Henway.

Do you have a recipe post or kitchen-related story to share on the Farm Bell blog?
Go here to read information and submit a post to the Farm Bell blog.

Want to subscribe to the Farm Bell blog? Go here.