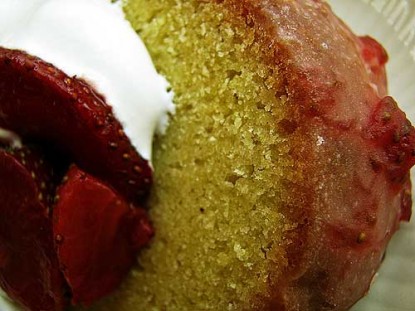 Difficulty: Easy
Servings: enough to drizzle on 1 cake
Prep Time:
5 minutes
Cook Time:
a few minutes
Ingredients
4 ounces jam
3 tablespoons butter
1 1/2 cups powdered sugar
3 tablespoons hot  water
Directions
In a small saucepan, melt butter. Add jam, stirring to blend. Remove from heat and transfer to a medium-size bowl. Add sifted powdered sugar and hot water; stir well. If necessary, add additional hot water to bring glaze to drizzling consistency.
Categories: Desserts, Frostings & Icings
Submitted by: suzanne-mcminn on April 6, 2011