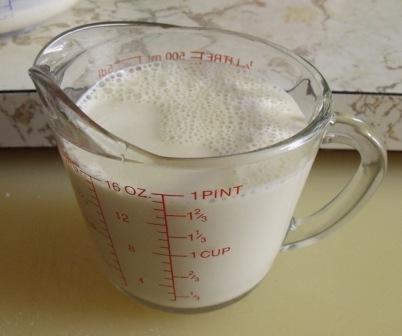 Difficulty: Easy
Servings: 20 ounces
Prep Time:
10 min
Ingredients
1  (14 oz) sweetened condensed milk (homemade would even be better)
1 1/2 cups milk (can use whichever milk you'd like)
1 Tablespoon vanilla
Directions
Combine all ingredients in a blender and blend well (or in a mason jar and stir up sweetened condensed milk as it will settle at the bottom, and then put lid on it and shake like crazy!). Store in the fridge. Will keep for approximately two weeks.
Variations:
Add 1 Tbsp cocoa and 1 tsp almond extract for a chocolate almond flavor.
Add 1 tsp almond extract and 1/2 tsp orange extract for cappuccino.
Add 1/2 tsp cinnamon and 1 tsp almond extract for amaretto.
Add specialty flavor syrups (from specialty coffee shops and the like) as needed for additional flavors.
Categories: Beverages, Substitutions
Submitted by: adkramer on January 7, 2011