A couple months ago, I did a post, Reading Ingredients To Make Pita Chips from Scratch, with the very last sentence being "But you don't have to add in all of those words you can't pronounce…just skip them!".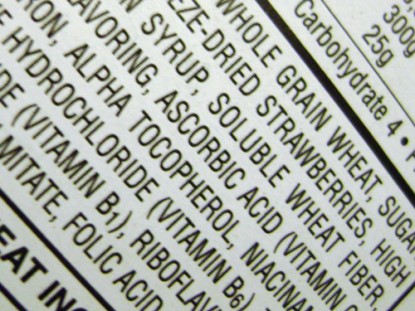 Kellogg Special K
I'm going to continue my Ingredient Series with these words you can't pronounce on the ingredients lists from store-bought food, and some that you can. It will help you understand why the companies are using a certain additive–or scratch your head and wonder "Why the heck are they using that!?!"–to help you recreate your favorite boxed food or mixes.
According to the FDA, additives, natural or artificial, are anything that is added to food to maintain or improve safety, freshness, nutritional value, taste, texture, and appearance. While many additives are needed to create some food (vinegar used in pickling, salts for curing, sugars for preserving sweets), many are not needed at home in our own kitchens. Many additives are eliminated when we grow, harvest, cook and preserve our own or locally grown food. While we accept increased risks of food spoilage, it is a trade-off of knowing what exactly is in our food.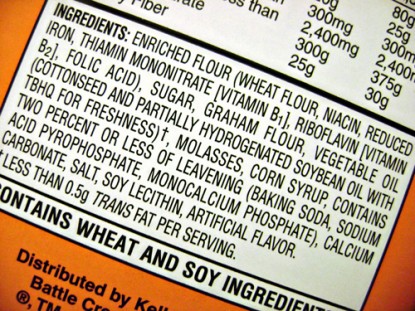 Keebler Graham Crackers
Preservatives slow product spoilage caused by mold, air, bacteria, fungi or yeast.
Vitamins, minerals, and fiber are added to foods to add to your diet or to replace what was lost in processing.
Spices, natural and artificial flavors, sweeteners, emulsifiers, stabilizers, and thickeners are all food additives. They enhance taste, improve appearance and give texture to different foods. Leavening agents are even additives.
Food additives are all regulated and the consumer must be informed. They will be listed on the ingredients label in order of the amount that is in that particular food.
In the US, the United States Food and Drug Administration list some additives as GRAS (Generally Recognized As Safe). Use of a food substance may be GRAS either through scientific procedures or, for a substance used in food before 1958, through experience based on common use in food.
All additives are given a number. In the US, additives can be found in the Codex Alimentarius, which uses an INS numbering system. In Europe, these numbers begin with an "E". This list can be found at Food Standards Agency.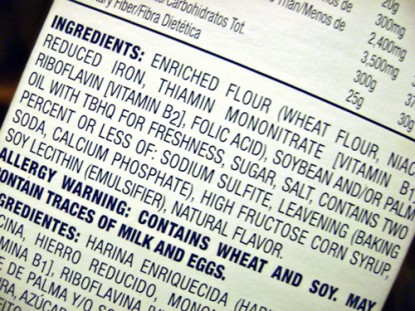 Great Value Buttery Rounds
There are 35 different types of additives. In the upcoming weeks (you know, in between preparing for and attending the CITR Retreat 2011 and Party on the Farm!), I'll go through the types–what they do for our food and give you examples of the foods you'll find these additives in. It doesn't matter what brand–name-brand or store-brand–they all have additives of some type.