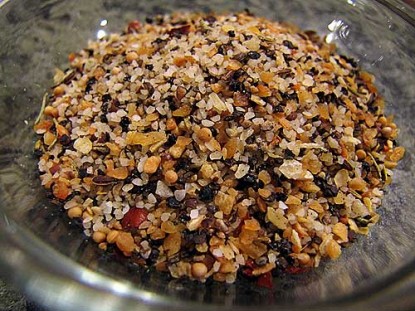 Difficulty: Easy
Servings: makes about 2/3 cup
Prep Time:
5 minutes
Ingredients
2 tablespoons paprika
2 tablespoons coarse ground black pepper
2 tablespoons coarse salt
1 tablespoon granulated garlic
1 tablespoon minced onion
1 tablespoon ground coriander
1 tablespoon crushed red pepper flakes
Directions
Combine and store in a tightly-sealed container. Great on meats and vegetables! Multiply the recipe as desired. Also makes a great gift!
Categories: Grill-Outdoor Cooking, Ingredients & Mixes
Submitted by: suzanne-mcminn on March 26, 2011