Make these.
I don't care what else you do today, but make. these. cookies. You'll be glad you did.
The boys helped me make these cookies before they went to the neighbor's. I popped them into the oven right after I waved goodbye.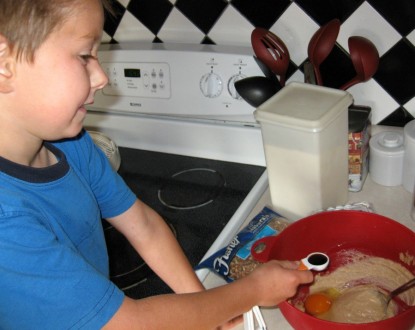 Then I tasted them. I tasted them again. I then wondered how many I could eat before the kids got home.
This recipe came from How Sweet It Is. I pretty much followed her recipe except that I added pecans.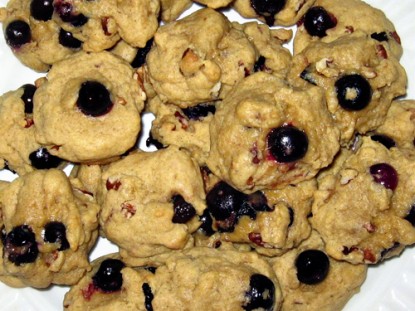 How to make Brown Sugar Blueberry Cookies:
1/2 cup butter, room temp
3/4 C packed brown sugar
1 egg (farm fresh preferred)
1 t vanilla extract (triple points if it comes in a skull bottle)
1-3/4 C flour
1/4 t salt
1/2 t baking powder
1-1/2 t cinnamon
1 T milk
3/4 C fresh blueberries
1/4 cup chopped pecans
Preheat oven to 375F.
Beat the butter and sugar till smooth.
Add egg and vanilla and mix until well combined.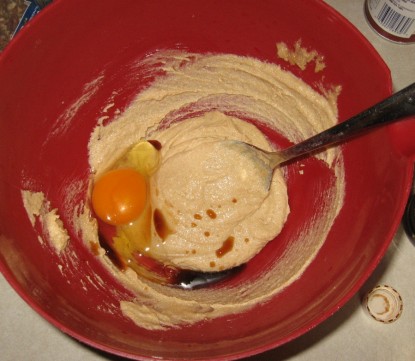 Stir in flour, baking powder, salt, and cinnamon. Mix until dough comes together.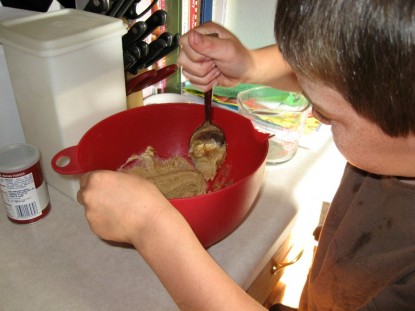 Add in milk. If dough is still crumbly, then add more milk, one tablespoon at a time, till it comes together.
Gently fold in the blueberries. I used my hands for that part.
Refrigerate for 30 minutes.
Roll dough into 1″ to 1-1/2″ balls and bake at 375F for 10-12 minutes.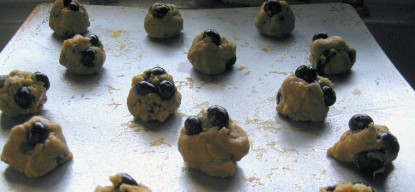 Be sure to eat them before the kids find them!


Get the handy print page and save this to your recipe box here:
Brown Sugar Blueberry Cookies.
Rachel blogs at The Henway.

Do you have a recipe post or kitchen-related story to share on the Farm Bell blog?
See Farm Bell Blog Submissions for information, the latest blog contributor giveaway, and to submit a post.

Want to subscribe to the Farm Bell blog? Go here.
What can you enter to win this month? Click here.