For some reason, I woke up today and just had to bake something. So while enjoying my first cup of coffee outside in the cool air, I decided that since we are having spaghetti tonight for dinner I wanted to make some bread.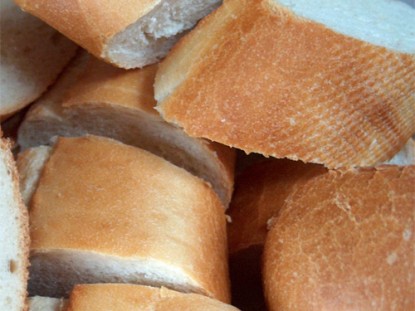 I gathered all of my ingredients for the bread and then I thought "I want French bread instead of Italian". Yes, I know, it should have been Italian bread since it is spaghetti night, but I had a craving for French bread, so French it is, or is it? Okay, I had another thought, why not add garlic and other seasonings to the french bread, so I did. I added Italian seasonings to the bread mix, so I am making a French style Italian bread — 2 loaves of it! I put everything in the bread machine and set it for dough. I then took it out once it was mixed and kneaded, I have the shaped dough rising in the french loaf bread pans, 2 of them.
Onto my second cup of coffee. While I am drinking it, I am also feeding and watering my parrots, they love to see me and all talk up a storm.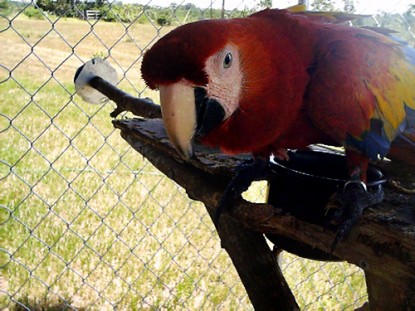 Once I was done with that, I sat down and decided again that I still have the need to bake, so what country will I be doing now? Germany and the good ole USA —
one apple strudel…
and one apple caramel pie coming up !
I guess I really just have the need to travel and since I am not at the moment, I will bring the countries to me.
I have the bread rising, the strudel and the pie in the oven. I have now moved onto to my sweet ice tea and enjoying the smells coming from the kitchen! Garlic, basil, cinnamon, sugar apple, caramel! Too bad this is not a scratch and sniff blog!
Okay so who is there to clean up after my baking craving? Any one? Hello !
P. S. I've uploaded my Apple Strudel recipe here!

Interested in contributing a guest post to the Farm Bell blog? Read information here for Farm Bell blog submissions.

Want to subscribe to the Farm Bell blog? Go here.