Every year, there's a battle for Christmas cookies. It's not the kind of battle you're imagining where there's a plate of cookies and everyone's scrambling for the last one. No, it's a battle of wills to get a certain kind of cookie made.
Every Christmas I spent living under my parents' roof, Mom would turn the kitchen into a bakery. Considering my love of sweets, this time of year was sheer heaven. Spritz cookies were turned out with an old crank cookie press. Christmas tree cookies were decorated with sugar crystals and topped with little silver balls. Wreaths may have been sprinkled with glittery crystals, silver balls, or they may have sported a maraschino cherry. Fudge, divinity candy, cakes, and pies rolled out of the kitchen in assembly-line fashion. But the favorite of all was the Brownie Drop cookies. My brother, dad and I swooned over them. This was a once-a-year tradition, one we looked forward to as much as Santa himself.
As it goes, when a family member dies, so do many traditions. The chocolate Christmas cookie tradition ended the year of my dad's death. As for my mother, she made those cookies for my dad. We just happened to have a generous father who didn't mind sharing those baked drops of mouth-watering wonderful.
Every year since his death (25 years ago), I've yearned for a taste of the past, memories blended into the ingredients. For Mom, mixing the memories and ingredients proved too painful.
But it didn't stop me. I begged for those cookies year after year and I received the same yearly response: "We'll see." One year, she handed me the recipe and old me to start my own traditions. I tried to make them–once. It wasn't the same. I continued to beg and badger her to no avail. I can count on my right hand the times she's given in and made them since Dad's death. This year, I would try another tactic.
After deciding to host Thanksgiving, my mother asked what I'd like for her to bring.
"Cookies."
"Cookies?"
"Yeah, you know, my favorite cookies."
I don't know that she took me seriously. She asked me several times throughout the week what she should bring. Each time I responded with the same answer, "Cookies." I wasn't holding my breath. I've grown accustomed to losing this battle.
She arrived Thanksgiving afternoon. I met her at the sidewalk to help carry her things. In her tote was a bowl of 5-cup salad. I said nothing of the missing cookies. As she entered the doorway she smiled, reached into her bag and handed me three Ziploc bags, each filled with those old familiar chocolate cookies.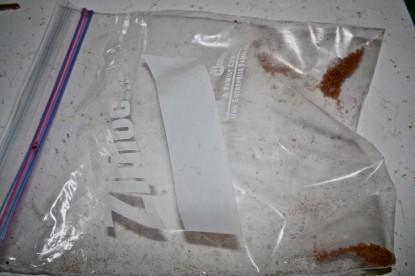 There are some battles worth every bite.
Just in case you'd like to start a new family tradition modeled after our old one,
How to make Brownie Drops: Printable
2 bars German Sweet Chocolate
1 Tbsp. butter
2 eggs
3/4 c. sugar
1/4 c. flour
1/4 tsp. baking powder
1/4 tsp. cinnamon
1/8 tsp. salt
1/2 tsp. vanilla
3/4 c. chopped pecans
Melt chocolate and butter. Cool. Beat eggs till foamy, then add sugar, 2 T. at a time. Beat till thickened. Blend in chocolate and the rest of ingredients. Drop onto greased sheet.
Bake at 350 for 8 – 10 minutes.

They don't sound that difficult to make, but trust me…. it's tricky to get them to come out just right. If you twist my arm, I'd be willing to taste test them for you! *snicker*


Do you have a recipe post or kitchen-related story to share on the Farm Bell blog?
See Farm Bell Blog Submissions for information, the latest blog contributor giveaway, and to submit a post.

Want to subscribe to the Farm Bell blog? Go here.
What can you enter to win this month? Click here.