My brother-in-law wanted a pineapple upside down cake for his birthday–a cake which I have never tried to make.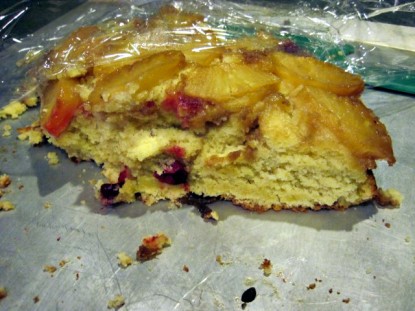 It…uh….didn't go so great. I am not sure what happened, but it was awful. I even used fresh pineapple. It was tasty, but dense. It was sort of like eating a sticky neutron star…or a pineapple-y brick.
Yummers. So you want my recipe?
Right.
Don't worry, I don't believe in torture. The poor BIL was a good sport, though. He said, "Laree, it tasted just fine, really good even. Super-pineapple flavor. But I don't think I could eat another bite."
My husband was less forgiving. He said it was like chewing government peanut butter or hot mud.
AWESOME.
The next day I bought a box cake, a can of pineapple and some fresh cranberries. Much better.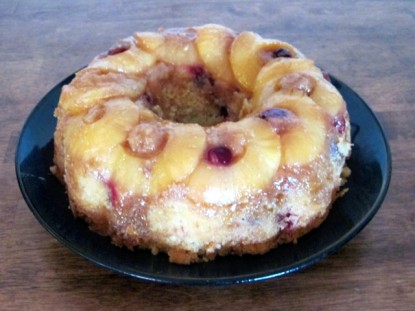 Ya win some, ya lose some. And sometimes…you bake a boxed cake!



Larissa blogs at The Henway.


Do you have a recipe post or kitchen-related story to share on the Farm Bell blog?
Read information here for Farm Bell blog submissions.

Want to subscribe to the Farm Bell blog? Go here.