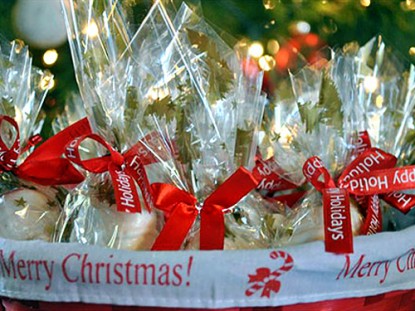 A friend of mine had me buy a package of those peppermint Hershey Kisses the other day while we were shopping and I must admit I ate half the bag (or more!). I decided to go on a peppermint candy making expedition! I made a few batches before I got what I think is very close to the Hershey Kisses peppermint goodness.
I got this mold for free when I bought some Jell-O earlier this week and decided to use it!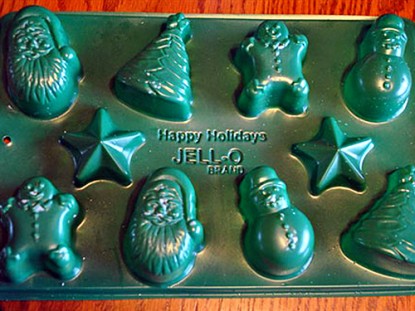 How to make Peppermint Goodies:
1/2 block Gulf Wax paraffin
2 packages white chocolate chips
1/2 package almond bark
20 peppermint candy disks (chopped into a very fine powder using a food chopper or processor)
1 tsp peppermint extract
Melt your gulf wax in a saucepan. You can use a double boiler but I didn't. Next add your chocolate chips and broken up almond bark on low to medium heat. Stir constantly until melted. Pour in peppermint candy powder, stir, then add peppermint extract. Stir well and make sure everything is melted.
Pour into molds or into a wax lined cookie sheet. I used the Jell-O mold and this recipe filled it twice. I just remelted after the first batch firmed up in the fridge and filled it again. They fell out of this mold with no oiling required.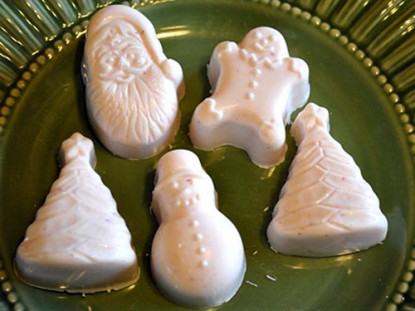 The details turned out great! They are thick so I'm trying to figure out a way to add Popsicle sticks to them.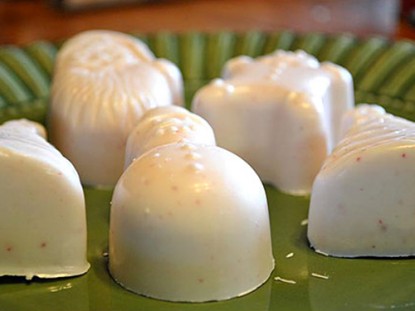 I wrapped them in basket wrap and added twine to some and a little red ribbon to others.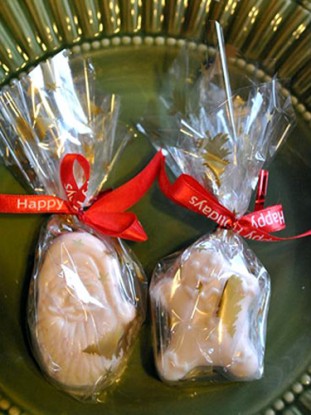 I will be making these for the kids in Jake and Luke's classes next year.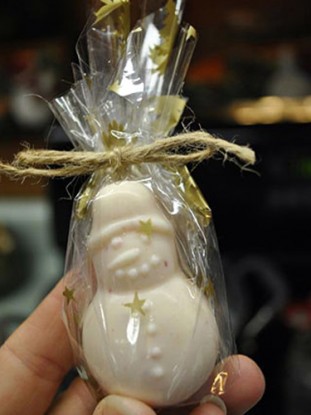 They are fun, cute and delicious!
Get the handy print page and save this to your recipe box here:
Peppermint Goodies.

KentuckyFarmGirl blogs at My Country Blog of This & That.


Do you have a recipe post or kitchen-related story to share on the Farm Bell blog?
Read information here for Farm Bell blog submissions.

Want to subscribe to the Farm Bell blog? Go here.