In a rush? Yeah, me too. Nothing like learning tonight's get together is a POTLUCK. Or in this case, this morning's 7 a.m. breakfast.
DARN YOU, POORLY-WORDED INVITATION!
Good thing BamBam (and I) are 4 a.m. risers. See him helping here?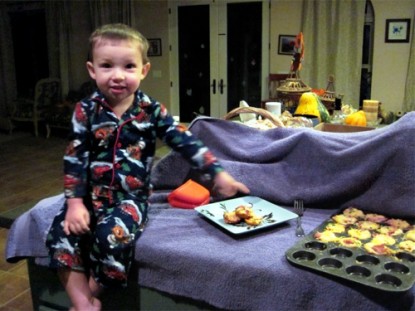 At least he is not hanging on to my leg and crying.
Ham and cheese tarts, ladies and gentlemen. Brew some coffee and let's take shortcuts!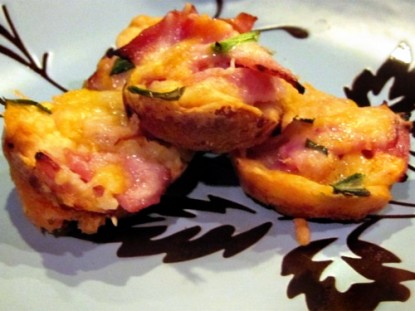 Make up some basic dough, or if really pressed for time, whip out that can of crescent roll dough hiding in your fridge.
Pre-heat oven according to directions.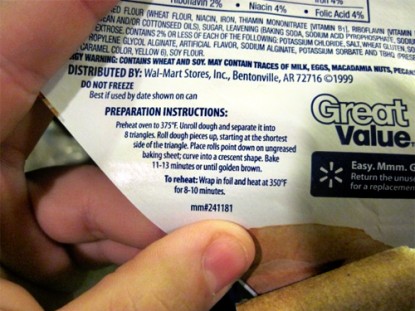 Gah. Sausage fingers. I need to hire me a hand model.
Liberally spray a muffin pan with non-stick spray. Press enough dough into pan to cover the bottom. Here I used a mini-muffin pan.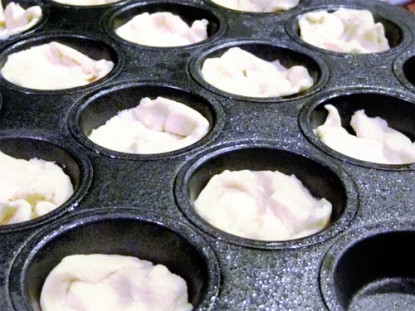 Roll up some slices of ham. Cut into swirls with knife or pair of kitchen scissors.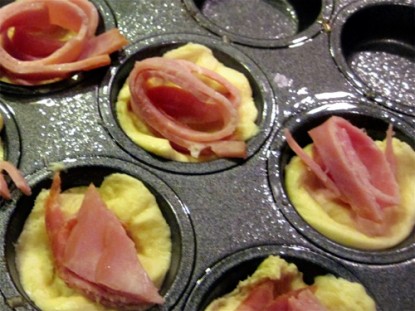 Sprinkle with cheese, top with slices of green onion, and bake. I needed to add 3 minutes to the directions' baking time.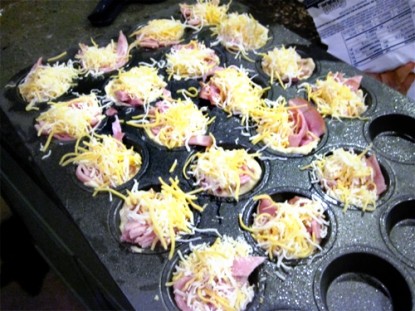 If you let these cool a little, they are easier to pull up. Good piping hot, room temp, or cold.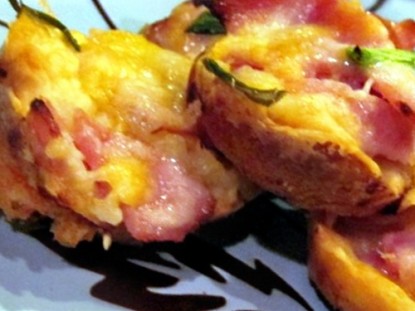 Get the handy print page and save this to your recipe box here:
Ham & Cheese Tarts.

Larissa blogs at The Henway.


Do you have a recipe post or kitchen-related story to share on the Farm Bell blog?
Read information here for Farm Bell blog submissions.

Want to subscribe to the Farm Bell blog? Go here.