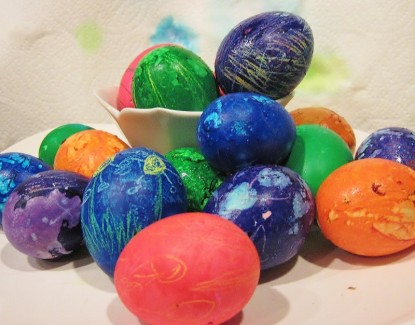 WOW, these turned out cool.
I promise I didn't mess with the color saturation when editing the photos. The only change I made was brightening the picture, since I took it late at night and the lighting stunk.
YAY for EASTER EGGS!
Making Easter eggs is one of my favorite family activities–especially now that I have chickens who lay colorful eggs anyway.
Unfortunately, making boiled eggs from fresh eggs can be a pain in the butt. Unlike store-bought eggs, fresh eggs haven't been sitting around long enough for the moisture inside to evaporate. It makes peeling the boiled eggs a trial.
There are a few ways to make things easier. Making the perfect boiled egg is a science, and an art, and EVERYONE has a different way of doing it.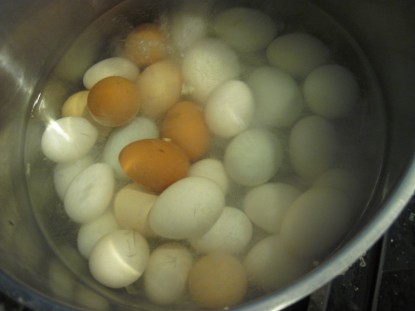 How I Hard Boil Fresh Eggs:
Let eggs reach room temperature.
Place in boiling water.
Add 1/4 cup salt to boiling water.
Boil until eggs reach desired doneness ~12 minutes.
While eggs are boiling, prepare a bowl of ice water.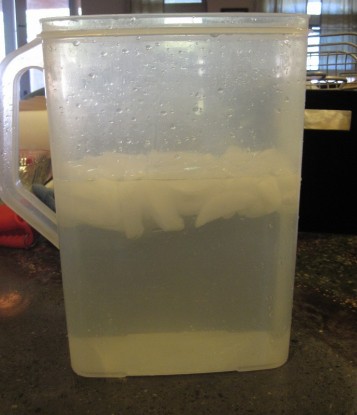 When eggs are done, drain water, and immerse in ice water.
Let eggs cool in water.
Remove eggs from water and dry.
Enjoy!


Of course, the fun doesn't end here! We still need to decorate them. You can use anything–stickers, crayons, onion paper, dyes, wax–just about anything!
We color our eggs with crayons. It keeps the kids busy.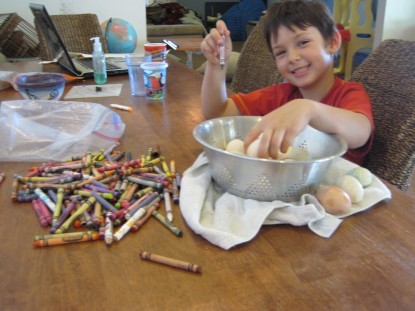 Ok, maybe it doesn't keep the kids busy. One out of every 6 eggs were lost to employee theft.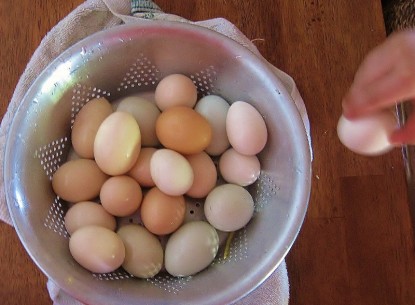 Maybe decorating eggs keeps me busy.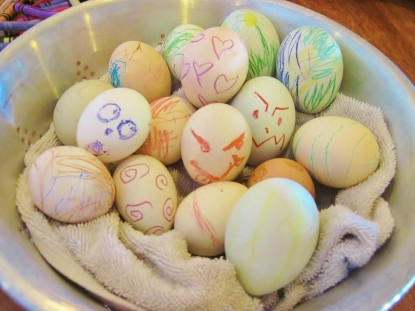 Next, mix up your dyes. For deeper colors, soak the eggs in prepared dye water overnight OR you can add a bit of vinegar. The Wilson dyes are great for getting those dark jewel tones.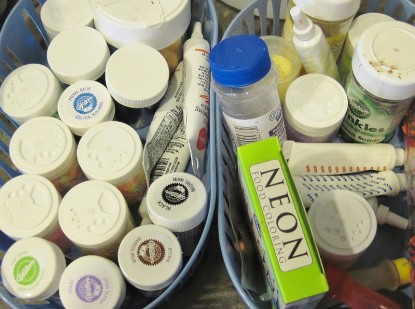 FYI- if you add too much vinegar and let the eggs sit too long, the vinegar will eat away at the shells, making them weaker and "smeary". You can see the top layer of the below shells have been partially eaten away by the vinegar.
For fun, you can take the boiled eggs, and over-crack the shells. Easiest method: lightly roll the egg on a table while cracking the shell. Soak the eggs overnight. The shells will mostly dissolve, but the inside of the egg will be FILLED with Easter Egg cheer!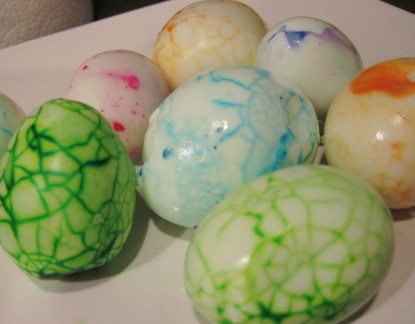 Obviously, the green eggs were more thoroughly cracked. I was so bummed, I did another batch.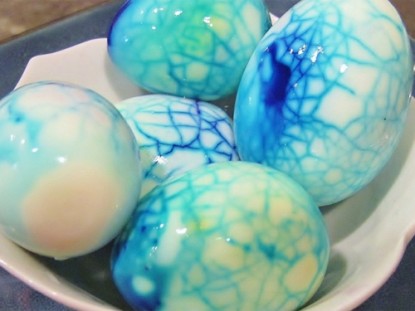 Happy Easter!
Get the handy print page and save this to your recipe box here:
How to Hard Boil Fresh Eggs.

Larissa blogs at The Henway.

Do you have a recipe post or kitchen-related story to share on the Farm Bell blog? See Farm Bell Blog Submissions for information and to submit a post.

Want to subscribe to the Farm Bell blog? Go here.