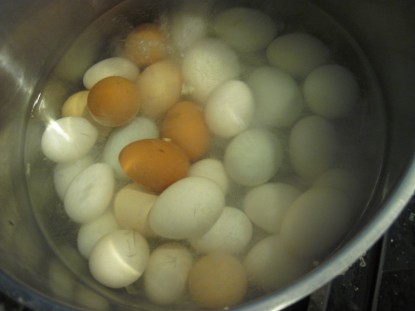 Difficulty: Easy
Ingredients
eggs
1/4 cup salt
Directions
Let eggs reach room temperature. Place in boiling water. Add salt to boiling water.
Boil until eggs reach desired doneness ~ 12 minutes.
While eggs are boiling, prepare a bowl of ice water.
When eggs are done, drain water, and immerse in ice water. Let eggs cool in water.
Remove eggs from water and dry.
Categories: Egg Dishes, Tips & Tricks
Submitted by: laree on April 23, 2011