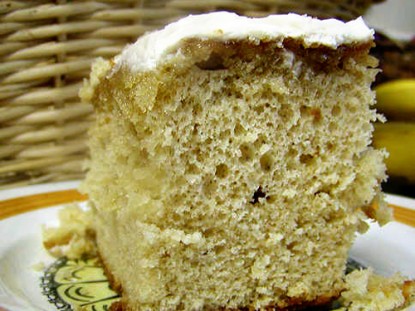 Simple Error-Proof Frosting
to create a matching frosting!
Difficulty: Easy
Cook Time:
depending
Ingredients
1 cake mix full size, any standard flavor
1 standard package of instant pudding mix, flavor to complement the cake mix
1 cup water or juice to flavor cake
4 eggs
1/2 cup vegetable oil
Directions
Mix all ingredients except the eggs together very well with a mixer. Add eggs one at a time, beating well after each addition. Pour into greased cake pans.
Bake at 350F following baking times on cake mix box for pan size.
Variations:
If you don't have a pudding mix flavor to match the cake mix, use vanilla.
Butter-Pecan Cake Mix – Butter-Pecan Pudding – Maple Frosting.
Black Forest Cake: Cherry Chip Cake Mix – Chocolate Pudding
White Cake Mix & 1/2 cup coconut – Pistachio Pudding
Carrot Cake Mix & 1/2 cup plump raisins – Vanilla Pudding – Cream Cheese Frosting
Orange Cake: White Cake Mix & orange juice – orange juice in frosting
Apple cake: Cake Mix, apple juice & 1/2 cup finely chopped apples – apple juice in frosting
Categories: Cakes
Submitted by: runningtrails on February 14, 2011