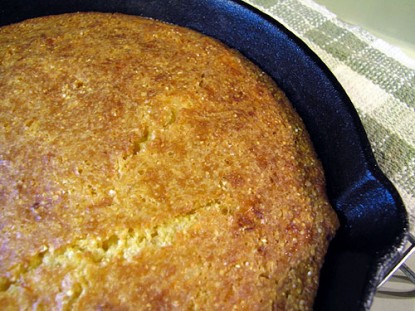 Difficulty: Easy
Servings: 8
Prep Time:
5 minutes
Cook Time:
25-30 minutes
Ingredients
1 cup all-purpose flour
1 cup grits (quick or old-fashioned)
1/4 cup sugar (less if you don't like it sweet)
1 teaspoon baking soda
1 teaspoon salt
1 1/2 cups milk
1 egg
1/3 cup oil or melted butter
1 cup shredded cheese (any kind)
Directions
Like with cornbread, you can add some diced peppers, onions, etc, if you like.
Combine all the ingredients and stir to blend; don't over-stir. Transfer to a greased 8 x 8 pan, or a medium-sized iron skillet. Bake at 400-degrees for 25-30 minutes, until golden on top.
Categories: Breads, Other Breads
Submitted by: suzanne-mcminn on July 29, 2013