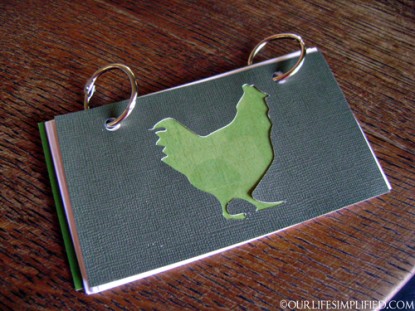 I made this cookbook for all Retreat attendees–the first recipe being Friendship Cake. The friendships made on CITR, FBR, and the forum are very dear to me.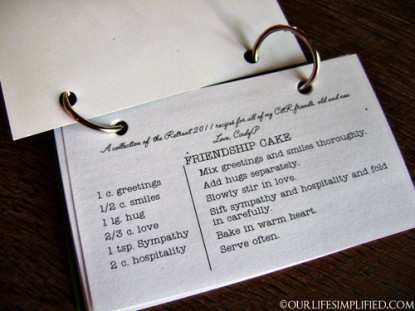 Then today, these beautiful, shiny measuring spoons showed up in my mailbox.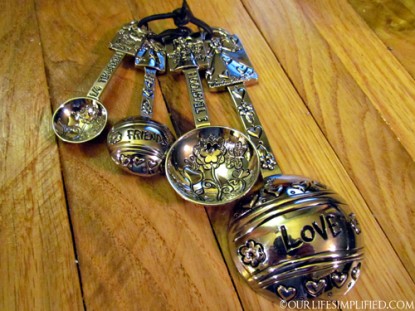 Aren't they so unique?
Sweet Sonia found these Blessings spoons and they reminded her of the recipe I put in the CITR Retreat cookbook–she just had to send them to me.
A heap of Love, A spoon of Family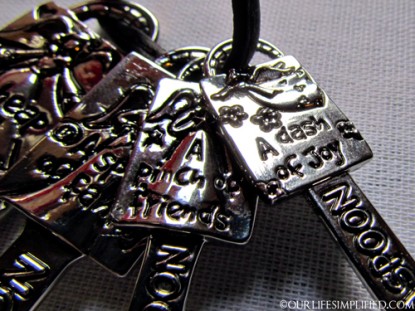 A pinch of Friends, A dash of Joy
They're right at the front of my baking center…to remind me of heaps, spoons, pinches and dashes.
Everyone needs a pinch of friends. Thank you, Sonia, I will treasure them always!